Folic acid and flour: what you need to know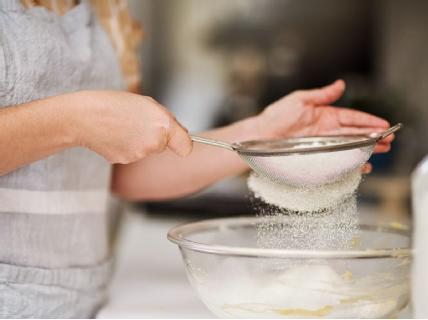 24 September 2021
This week, the UK Government and devolved administrations announced their decision to fortify all non wholemeal wheat flour with folic acid. You might have seen media reports on this and wondered 'what about gluten free?'
Back in 2019, we responded to their joint consultation recommending that gluten free flour should be included in the fortification programme. Whilst it seems like this hasn't been taken on board, a four nation review of Bread and Flour Regulations is being undertaken by officials in Defra, the Department of Health and Social Care, Food Standards Agency, and Food Standards Scotland. The implementation of the UK decision on the mandatory fortification of flour with folic acid will be included in this review. We're getting in touch to find out more and will do whatever it takes to advocate for our gluten free community. Keep an eye on our website news and on social media for updates.
Folic acid is an important supplement for anyone pregnant or trying to conceive, to prevent neural tube defects (NTDs) like spina bifida in babies. The aim of this fortification programme is not to replace supplements, but to add an extra layer of support for unplanned pregnancies.
If you have coeliac disease, you may need to take extra folic acid and other supplements due to the risk of ongoing malabsorption or gut damage. Find out more about our guidance and being gluten free while pregnant.