NHS England to withdraw funding for Northamptonshire GF prescriptions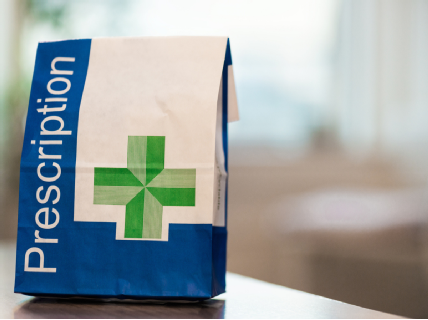 2 July 2021
NHS England has announced a decision on the future of the gluten free supply scheme in Northamptonshire. Following a consultation undertaken by NHS England across the Northamptonshire Clinical Commissioning Group (CCG), NHS England has decided to withdraw funding and decommission the pharmacy led scheme from September 30 2021.
From that date, responsibility over whether gluten free bread and flour mixes can continue to be routinely prescribed to patients will pass to Northamptonshire CCG.
Thank you to everyone who took the time to respond to the consultation after we shared details with our community earlier this year. Out of 250 responses, including from Coeliac UK, 82% were in favour of maintaining provision of gluten free bread and flour mixes on prescription. Popular concerns raised included the higher price of gluten free products as well as the impact of withdrawal on vulnerable groups.
Coeliac UK will be asking to meet with Northamptonshire CCG in the coming months, with a view to securing vital replacement provision for the coeliac community in Northamptonshire. In the meantime, patients can continue to access gluten free prescriptions through the scheme until September 30. If you have any problems accessing prescriptions in Northamptonshire during this period, we're here to help. Email us with your query at generalenquiries@coeliac.org.uk.
Tristan Humphreys (Patient Advocacy Lead) from Coeliac UK said,
"Whilst we welcome the decision to continue provision until the end of September 2021, we are disappointed that NHS England has chosen to cease funding of the scheme. As NHS England itself recognises in its report, the overwhelming view of those responding to this consultation was that gluten free prescriptions should continue to be provided. As highlighted in our own response to the consultation, gluten free staples are on average three to four times as expensive as gluten containing equivalents and contrary to popular belief, they are not readily available in all shops particularly in more deprived and rural communities. As such, gluten free prescriptions play a vital role in supporting the coeliac community in Northamptonshire to live healthy, happy lives.
"Coeliac disease is a lifelong autoimmune disease, the only treatment for which is a strict gluten free diet for life. Crucially, failure to adhere to this restrictive diet can lead to long term associated conditions such as osteoporosis, neurological conditions and even in very rare cases, small bowel cancer. For this reason, gluten free prescriptions remain an important tool in supporting people with the condition. Whilst we are disappointed with NHS England's decision to withdraw funding, we look forward to engaging constructively with Northamptonshire CCG on the future of gluten free prescribing from October onwards."