Our 2021 Food and Drink Guide is on its way!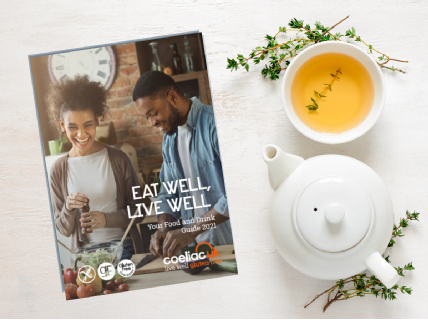 21 January 2021
Our Food and Drink Guide 2021 is now on its way. If you normally receive a Food and Drink Guide in the post, you should get yours soon.
Shopping for gluten free food is made easy with Coeliac UK's Food and Drink Guide, part of our wider Food Information Service which gives you reliable, independent and timely information to help you live well gluten free.
Remember, all members can access the same products listed in our Food and Drink Guide plus nearly 200,000 other products at the touch of a button (or scan of a bar code!)
Download our award winning Gluten Free Food Checker app at no extra cost to you by visiting the Apply App or Google Play stores.