Our Gluten Free On the Move app wins award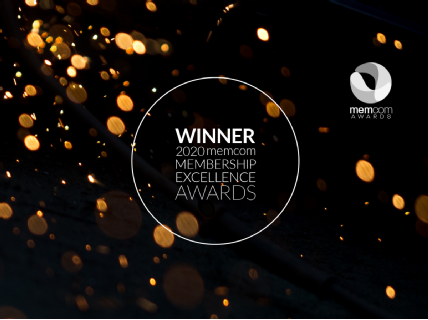 24 September 2020
For the second year in a row we are delighted to have won an award for one of our apps! Gluten Free on the Move has won Best Use of an App category at the MemCom Membership Excellence Awards, celebrating the positive impact of organisations on public good.
The app helps our community choose from over 7,000 venues across the UK that provide suitable gluten free options, including those that hold our Gluten Free Accreditation and those recommended by our network of local groups.
The judges were struck by the sheer scale and ambition of the Gluten Free on the Move app and said it truly supports our membership community – as demonstrated by the huge take up and impact - and it was really clear to see the intended benefits of the app for our community.
Hilary Croft, Coeliac UK CEO said: "Making life easier for those living gluten free is at the heart of what we do. It is wonderful to have two of our flagship services recognised with a MemCom award which acknowledges our continuing efforts to make the content relevant to meet member needs."
Don't miss out - whether you're planning a meal for a special occasion, wanting to find something on the go when plans change unexpectedly or need additional guidance when travelling abroad, our app is there to make life easier for you. With recommendations, reviews and star ratings from our community, our award winning Gluten Free on the Move app has you covered so you can eat out gluten free wherever you are.
In 2019 we were awarded the accolade for our Gluten Free Food Checker app.