A big thank you to everyone who supported Coeliac UK Awareness Week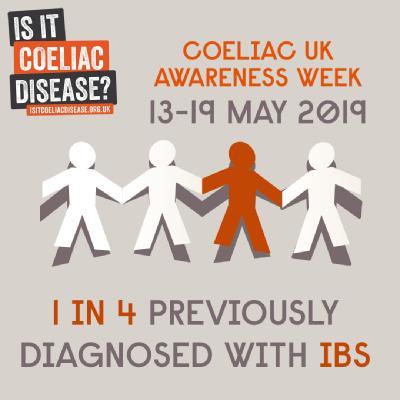 20 May 2019
Coeliac UK Awareness Week 2019 took place between 13–19 May and we would like to say a HUGE thank you to everyone who supported our Awareness Week!
Your support has helped raise critical awareness to help people with symptoms of undiagnosed coeliac disease to get tested and we couldn't do it without you!
Below you can see a video of people in action and if you want to be featured in our media please visit be #isitcoeliacdisease.
Back to news listings
Print page
Add to My Scrapbook