Arsenic in rice and rice based products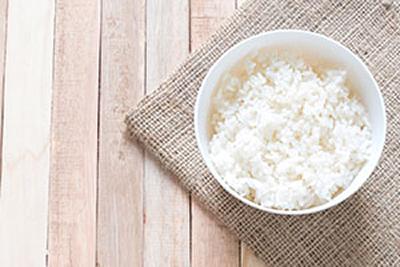 20 March 2017
There have been a few articles recently in the press about arsenic, particularly in rice and rice based products.
Arsenic is a chemical, present in rocks and groundwater through weathering of these rocks. Arsenic in groundwater can lead to contamination of soil and drinking water and also crops, for example rice, grown on land where water contains arsenic.
In the UK where rice is not eaten in large amounts the risk of arsenic poisoning is very low. Areas at high risk include countries like Bangladesh where the diet is made up of a very high proportion of rice and where the water supply used for drinking and cooking contains high levels of arsenic.
The European Food Safety Authority (EFSA) has looked at the risk of arsenic poisoning in Europe and assessed that the risk is very low. However some groups in the population have relatively higher intakes of rice. This includes infants and young children so limits have been set for rice and rice products aimed at infants since 2015. There are also maximum allowed levels for drinking water in the EU.
We are aware that as rice is a gluten free cereal, people with coeliac disease may be eating more rice and gluten free products based on rice but recent research suggests that the risk of arsenic poisoning is still very low. Both rinsing rice before cooking and boiling in plenty of water will further reduce the levels of any arsenic present. We are continuing to follow the research and will keep you updated in our electronic newsletter, on our website and in Crossed Grain magazine.
Back to news listings
Print page
Add to My Scrapbook