Barking and Dagenham, Redbridge and Havering CCGs review GF prescribing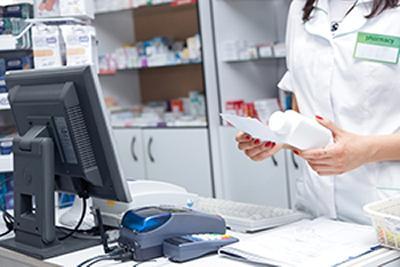 18 April 2017
Barking and Dagenham Clinical Commissioning Group (CCG), Redbridge CCG and Havering CCG are reviewing their policy on access to gluten free food on prescription and are asking local people for their views.
In addition, there is a national consultation from the Department of Health (DH) on the future of gluten free prescribing that you can also respond to and make your voice heard.
The CCGs currently follow the National Prescribing Guidelines and prescribes up to 18 units (depending on age and gender) a month of gluten free staple foods. However, the CCGs are now considering removing access to gluten free food on prescription.
Research shows that gluten free staple foods are not readily available to purchase in budget supermarkets and convenience stores and that gluten free staple foods are 3-4 times more expensive than gluten containing equivalents.
We will be submitting a formal response in support of continuing access to gluten free food on prescription. We will also be asking local healthcare professionals for their support.
Have your say
The local consultation is open until 18 May 2017 and we would encourage you to respond to make sure your voice is heard. The online survey can be found at:
https://www.surveymonkey.co.uk/r/7TKTQVM
If you wish to request a hard copy of the survey or contact the CCG directly, please contact the CCGs by emailing, calling 02036881615 or write to NHS Havering Clinical Commissioning Group, 3rd Floor, Imperial Offices, 2-4 Eastern Road, Romford, Essex, RM1 3PJ.
The CCGs have also arranged drop in sessions as an opportunity for you to voice your opinions on this consultation in person. The sessions shall be held on the following dates:
Friday 21 April, 11am – 2pm, Fullwell Cross Leisure Centre, 140 High Street, Barkingside, Ilford, IG6 2EA
Wednesday 3 May, 10am – 2pm, Romford Market, Market Place, Romford
Monday 24 April, 11am – 2pm, Becontree Heath Leisure Centre, Althorne Way, Dagenham, RM10 7FH
We would also encourage you to write to your local MP, we have a sample letter on our website which you can use, or please feel free to write your own letter explaining how the proposed changes would affect you.
As part of our work in opposing proposed prescription cuts, we are looking for people who would be affected by the proposed prescription cuts to act as case studies. This will enable us to give examples to the media of how this policy change would affect people with coeliac disease. To become a case study or to find out more about interview opportunities please call us on 0333 332 2033.
Department of Health national consultation on gluten free prescribing
As previously mentioned, the Department of Health has launched a national consultation on gluten free prescribing. The consultation outlines three options for the future of gluten free prescribing in England:
Make no changes to current gluten free prescribing legislation
Withdraw all gluten free prescriptions
Only allow the prescribing of certain gluten free foods (eg limited to bread and flour)
The Department of Health is providing this opportunity for patients to have their say on the above options and again we would like to encourage you to make your voice heard. For further details and to participate in this national survey, please visit our website or, if you would like a paper copy of the consultation to respond to, please call us at 0333 332 2033.
We will provide updates as the situation progresses on both consultations through direct mailings, Crossed Grain magazine and on our website.
Back to news listings
Print page
Add to My Scrapbook