Caroline Quentin kicks off Awareness Week on This Morning with Phil Vickery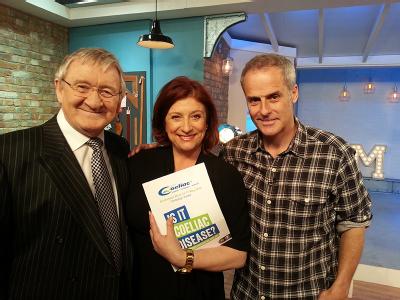 9 May 2016
Today, 9 May, we're kicking off Coeliac UK's Awareness Week with our patron, Caroline Quentin, on the sofa on This Morning.
To support Coeliac UK and our Awareness Week, Caroline will be talking about her own diagnosis, emphasising the significance of raising awareness. We're hoping that by bringing the conversation about coeliac disease diagnosis to a national stage, we can encourage even more people to ask themselves 'Is it coeliac disease?'
You can see Caroline on the sofa on ITV's This Morning today from 10.30am. Watch again (Caroline's interview starts from 14 minutes 40 seconds in, fast forward to 1 hour 9 minutes for her cooking slot with our Food Ambassador Phil Vickery) and check out Phil Vickery's gluten-free apricot tart recipe.
Back to news listings
Print page
Add to My Scrapbook