Changes to gluten-free prescribing in Wirral CCG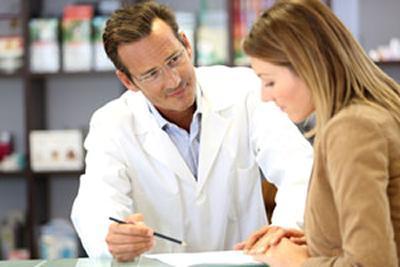 21 December 2016
Wirral Clinical Commissioning Group (CCG) has made the decision to reduce the amount and range of gluten-free food that an individual can access each month on prescription.

From December 2016, Wirral CCG will restrict prescribing to gluten-free bread loaves, bread mix, flour, flour mix, crackers and pasta. The number of units per month has also been reduced.
Children will be able to access up to 12 units per month while men and women will be able to access up to 9 units per month (depending on age and gender).
The National Picture
You may be aware that this is a situation that is also affecting people in other parts of England.
52% of CCGs currently follow the National Prescribing Guidelines, 14% of CCGs have completely removed access to prescriptions for gluten-free food for adults and 34% have restrictions in place.
We are also aware that a significant number of CCGs (11%) are reviewing their gluten-free prescribing policy.
Policy change in Wirral
While the CCG has made this decision, we would like to stress that the final decision about what to prescribe lies with your GP.
We would therefore encourage you to have a discussion with your GP about gluten-free food on prescription if you are concerned about the impact this may have on you.
Have your say
If you would like to oppose the prescription cuts, there are several things that you can do:
Contact the local HealthWatch by emailing (info@healthwatchwirral.co.uk), calling on 0808 801 0389 or writing to Healthwatch Wirral, Pacific Road Business Hub, Unit G3, Pacific Road, Birkenhead, CH41 1LJ
Contact Wirral CCG by emailing (WICCG.InTouch@nhs.net), calling 0151 651 0011 or writing to Wirral CCG, Old Market House, Hamilton Street, Birkenhead, Wirral, CH41 5AL
Write to your local MP, we have a sample letter on our website (www.coeliac.org.uk/prescriptioncampaign) which you can use, or please feel free to write your own letter explaining how the changes will affect you
Speak with your local GP about your individual case
Watch out for more information on next campaign steps particularly on our website
Although we are disappointed that the CCG has introduced a policy which moves away from National Prescribing Guidelines, we are pleased to see that the CCG has not opted to completely remove gluten-free food on prescription, which was the initial proposal.
We would like to thank the Wirral Local Voluntary Support Group for all of their support with opposing the proposal to remove access to all gluten-free foods on prescription.
Back to news listings
Print page
Add to My Scrapbook