Coeliac UK supporting gluten-free prescribing on BBC Breakfast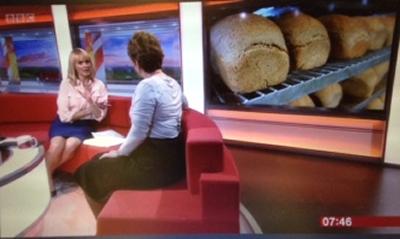 18 August 2015
Following recent media reports about gluten-free prescriptions, Sarah Sleet was on BBC Breakfast this morning highlighting the need for gluten-free staple foods on prescription.
The news item focused on whether gluten-free food should be available on the NHS and featured a case study who spoke about the need for staple items.
Sarah Sleet corrected misinformation and made the case for gluten-free prescriptions, highlighting that national prescribing guidelines recommend that only staple items are prescribed and that people with a lifelong condition should have some NHS support.
Read more on our campaign on gluten-free prescriptions.
Back to news listings
Print page
Add to My Scrapbook