Coeliac UK's smartphone app available on iPhone and Android devices now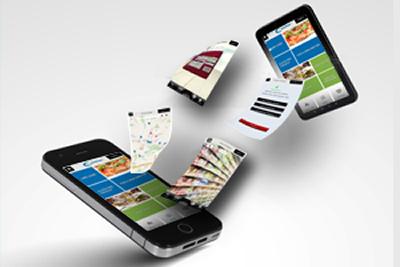 27 June 2014
We are pleased to announce our smartphone app – 'Gluten-free on the Move' – is now available for both iPhone and Android devices.
The app aims to help you manage every aspect of your gluten-free diet; from shopping for food to finding somewhere to eat out. It's already an award winner, having won 'Best Audience Migration to Mobile Technology' at the 2014 UK Mobile & App Design Awards held in London last week. The award recognises good design and usability as well as the success in migrating an audience from a traditional media to a mobile platform.
'Gluten-free on the Move' includes access to the Food and Drink Directory listing nearly 10,000 products suitable for a gluten-free diet and allows users to scan items as they shop to see if they are listed in the Directory. The app's Venue Guide uses smartphone location services to find local venues serving gluten-free food and highlights those accredited by Coeliac UK. It also integrates with Google Maps technology which will take you there so you'll be sure to find something near you.
The app is included in the Membership package and is free to download. Find out more information on the app and download it, or see our press release on the announcement.
Back to news listings
Print page
Add to My Scrapbook