Decision by Leeds CCGs to stop prescribing gluten free food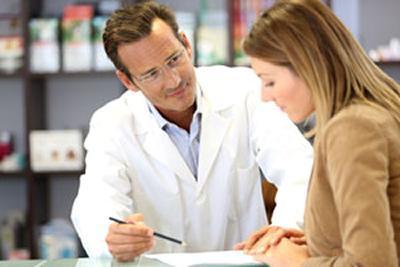 8 November 2017
We are very disappointed to tell you that the three Clinical Commissioning Groups in Leeds – Leeds North CCG, Leeds South and East CCG, and Leeds West CCG – have made the decision to remove access to gluten free food on prescription. The guidance will come into effect as of 1 January 2018.
We are extremely concerned about the impact this will have on patients with coeliac disease in the region and their ability to stick with the diet, particularly those on low incomes or with mobility issues.
The three CCGs have confirmed that GPs can use their clinical discretion to prescribe outside of these guidelines. So if you are concerned that this change will impact on your ability to manage your gluten free diet and your coeliac disease, you should see your GP for advice.
You can get involved with our campaign to protect prescription services by:
Contact Healthwatch Leeds by emailing

(info@healthwatchleeds.co.uk), calling 0113 898 0035 or writing to Healthwatch Leeds, Ground Floor, Old Gipton Fire Station, Gipton Approach, Gipton, Leeds, LS9 6NL

Contact your local CCG, (if you're unsure, you can check on our prescriptions map

):
- Contact Leeds North CCG by emailing (leedsnorth.comms@nhs.net), writing to NHS Leeds North CCG Leafield House 107-109 King Lane Leeds, LS17 5BP, or calling on 0113 843 2900
- Contact Leeds South and East CCG by emailing (lEMBED.PALS@nhs.net), writing to NHS Leeds South & East CCG, 3200 Century Way, Thorpe Park, Leeds, LS15 8ZB, or calling on 0113 843 1600
- Contact Leeds West CCG by emailing (commsleedswestccg@nhs.net), writing to NHS Leeds West CCG, Suites B5-B9, Wira House, Wira Business Park, Leeds, LS16 6EB, or calling on 0113 843 5470
Write to your local MP, we have a sample letter on our website which you can use, or please feel free to write your own letter explaining how the changes will affect you
Speak with your local GP about your individual case
Watch out for more information on next campaign steps particularly on our website

.
Become a case study
As part of our work in opposing prescription cuts, we are looking for people affected by these changes to act as case studies. This will enable us to give examples to the media of how this policy change would affect people with coeliac disease. To become a case study or to find out more about interview opportunities please call us on 0333 332 2033.
Back to news listings
Print page
Add to My Scrapbook