Foodmaestro and Coeliac UK extend partnership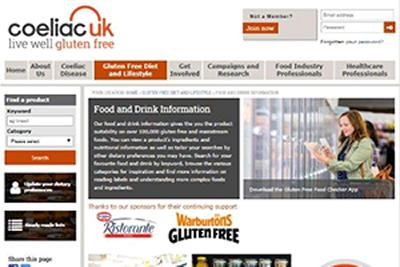 13 February 2018
Announced today is an extended partnership with Coeliac UK and food tech start up, Foodmaestro to further improve the gluten free product information available on our website to members.

In August 2016 Foodmaestro helped develop the Gluten free food checker, which is an exclusive app for Coeliac UK's members to search thousands of food products suitable for a gluten free diet.

Following the Gluten free food checker's success, Foodmaestro is now also powering the charity's online channels. This means that members can receive even more help in finding the right foods online via the charity's website and through the mobile app.

The app uses a unique algorithm devised by Coeliac UK to identify safe gluten free foods and combines Foodmaestro managed data with additional retailer and manufacturer data obtained by the charity.

Sarah Sleet, CEO of Coeliac UK, said: "Over the past 50 years, the charity has played a crucial role in helping the 1 in 100 people in the UK who have coeliac disease manage their condition and live a happier life. We are always looking for new and innovative ways to benefit our members, which is why we've decided to extend our partnership with Foodmaestro.
We hope our members will fully use the updated website alongside the Gluten Free Food Checker app and the other tools we offer to help them shop, cook and eat out gluten free.
The new online channel is now live and is exclusive to Coeliac UK members. The Gluten Free Food Checker app is available on all iOS and Android devices.
Read our press release.
Back to news listings
Print page
Add to My Scrapbook