Guidance for the catering industry launched - download your copy!
10 May 2017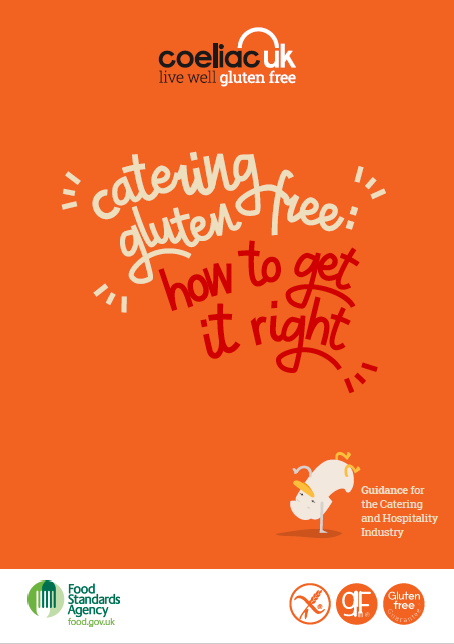 We are delighted to launch our new guidance 'Catering gluten free: how to get it right', produced in collaboration with the Food Standards Agency. Whether you are already GF accredited or are looking to venture into the world of gluten free we hope you find this a useful tool.
The guidance provides practical advice to cater gluten free, from sourcing the right ingredients, cleaning and hygiene, storage, preparation and cooking, through to service and quality assurance.
Back to news listings
Print page
Add to My Scrapbook