Is it coeliac disease? campaign comes to Cardiff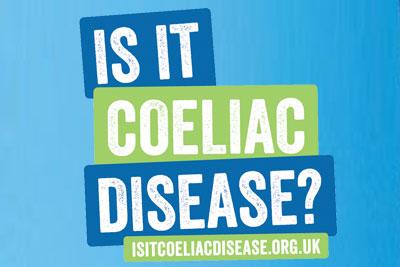 10 July 2015
Our Is it coeliac disease? campaign is coming to Cardiff on Tuesday 14 July until Saturday 18 July where we'll be highlighting some of the most common symptoms of coeliac disease and prompting people to ask themselves, is it coeliac disease?
Experts from the Charity will be on hand to discuss symptoms and provide advice on how to get diagnosed. Testing for coeliac disease will be available at the event for those found to be particularly at risk*. Help and advice on living gluten-free will also be available, including the opportunity to talk to people from local support groups who have been diagnosed and are on a gluten-free diet.
Rhun ap Iorwerth Plaid Cymru, Assembly Member for Ynys Môn and lead for diagnosis and aftercare support for the Cross Party Group on coeliac disease and dermatitis herpetiformis, is also supporting the pop up event.
The event will be situated on Queen Street outside Queens Arcade in Cardiff city centre from 10am to 5pm daily. We'll see you there!
*(testing not available after 12pm Friday or all day Saturday)
Back to news listings
Print page
Add to My Scrapbook