Is it coeliac disease? campaign in Leeds this week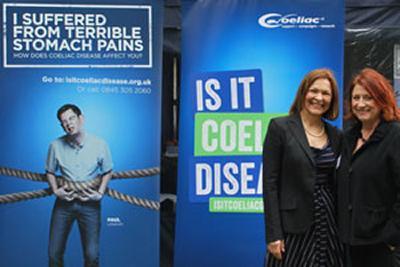 16 June 2015
Our Is it coeliac disease? campaign is in Leeds this week
Experts from the Charity will be on hand to discuss symptoms and provide advice on how to get diagnosed.
Thanks to Tillotts Pharma Ltd. we are offering testing for coeliac disease at this event (excluding Wetherby). This service will be offered to those who are particularly at risk and are experiencing the common symptoms. However, due to the unavailability of staff, we are not able to offer this service on Friday 19 June.
Thank you for your understanding.
Opening times for the stand
Monday 15 June to Friday 19 June: 10.30am – 4.30pm Lands Lane, Leeds
Saturday 20 June: 11am – 3pm Wetherby Racecourse.
Back to news listings
Print page
Add to My Scrapbook