ITV News covers coeliac disease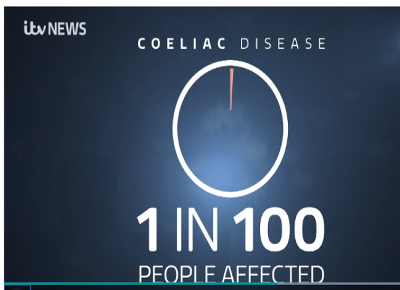 17 May 2019
We secured a fantastic piece of media coverage about coeliac disease on the ITV 6pm news on Thursday 16 May, during Awareness Week.
The piece featured an interview with our fantastic case studies, Charlotte Humphries and Pam Balsdon, as well as Lorna Gardner, one of our dietitians.
Huge thanks to Charlotte and Pam for giving up their time and sharing their stories to help us spread the message of the need for improved diagnosis of coeliac disease.
You can watch Lauren Hall's report for ITV regional news here.
Back to news listings
Print page
Add to My Scrapbook