Channel 5's 'Secrets of Your Supermarket Food' and media this week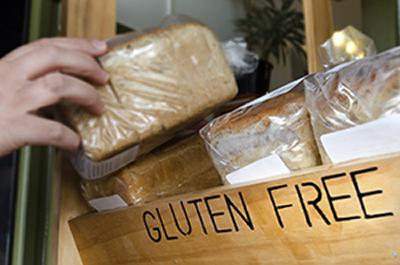 5 March 2019
You may have already seen various articles in the media concerning ingredients used in gluten free bread and tonight's 'Secrets of your Supermarket Food', broadcast on Channel 5.
We want to reassure our community that their gluten free bread products are perfectly safe despite this scare mongering. One article for example, states that gluten free foods can be made of 27 products and makes out that because of this it cannot be healthy. They use an image that deliberately makes the ingredients appear as chemicals. However, a lot of ingredients in that image are not 'chemical' at all; maize starch, tapioca starch, rice flour, yeast, sunflower oil, rapeseed oil, vegetable oil, potato starch.
This is what our Director of Policy, Research and Campaigns, Norma McGough, has to say:
"Gluten free bread has been developed over the years to provide an alternative for people with coeliac disease who are unable to eat wheat, barley, rye and some oats, and have no choice but to keep to a strict gluten free diet for life. Recent media coverage highlighting the use of 'chemicals' used in gluten free bread is no more than scare mongering and ingredients used in manufacturing food products are under strict regulatory controls.
Production of gluten free bread requires use of ingredients to reproduce the structure and appearance of gluten containing bread which is made from wheat. For example Xanthan gum is an ingredient used in the food industry (not just in gluten free bread) to enhance structure and consistency. It can also be used at home in gluten free baking as a substitute for gluten. It is a natural gum made from the fermentation of sugar with friendly bacteria.
Bread is a key commodity in people's diet and over the last ten years, a huge amount of research and development has been carried out by gluten free manufacturers to produce bread to be as close to gluten containing as possible in terms of palatability. Access to quality bread products is considered extremely important to people with coeliac disease in maintaining a very difficult diet, day in day out, for the rest of their lives so we champion innovation that improves the composition of any gluten free products.
If anyone has symptoms which they feel are due to gluten, such as bloating and diarrhoea it is essential not to go on a gluten free diet but to go to their GP to be tested for coeliac disease first."
Back to news listings
Print page
Add to My Scrapbook