NICE initial advice to people concerned about delays in conception
1 November 2016
The National Institute of Health and Care Excellence (NICE) pathways bring together all NICE guidance, Quality Standards and other NICE information on a specific topic.

We contacted NICE to ensure there was cross reference between unexplained infertility and undiagnosed, and therefore untreated, coeliac disease. The research to support this position was featured in an article in the February 2015 issue of our email newsletter.

As a result of our discussions with NICE, the NICE pathway has included advice on testing for coeliac disease in cases of unexplained infertility within the initial assessment of people concerned about delays in conceiving.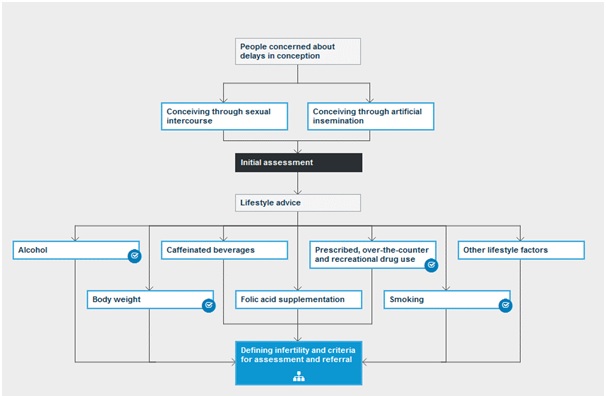 Figure: NICE pathway; Initial advice to people concerned about delays in conception
Back to news listings
Print page
Add to My Scrapbook