Our Easter list is now available!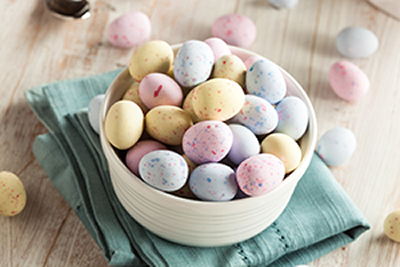 2 March 2018
There's a huge variety of Easter eggs and Easter chocolates to choose from and lots are suitable for a gluten free diet.
Download our Easter list to see which yummy treats you can have. We will be updating this as we receive information about more products which are suitable, so make sure you check back.
Visit our Easter treats page for more advice on choosing your Easter eggs and chocolates and recipes for squidgy hot cross buns and an indulgent Sacher Torte!
Happy Easter from all at Coeliac UK.
Back to news listings
Print page
Add to My Scrapbook