Monday marks the start of Coeliac UK's Awareness Week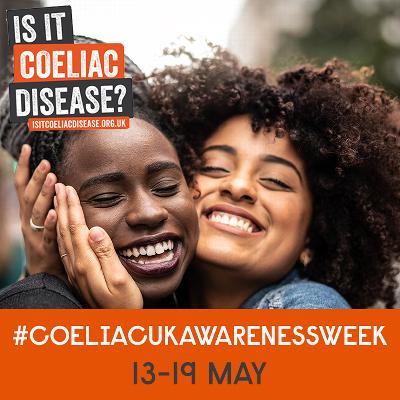 13 May 2019
Monday 13 May marks the first day of Awareness Week! Help us find the half a million people living with undiagnosed coeliac disease by encouraging anyone with symptoms to complete our online assessment to see if they should be tested for coeliac disease.
Symptoms of coeliac disease range from mild to severe, and can include:
bloating
diarrhoea
nausea
wind
constipation
tiredness
mouth ulcers
sudden or unexpected weight loss (but not in all cases)
anaemia.
Only 30% of people with coeliac disease have a diagnosis, so help us get the diagnosis message out and get more people on a path to feeling well again.
And get online on Facebook, Twitter and Instagram to see what we're posting and share our information so that more people can see our messages.
See more on the campaign here.
Back to news listings
Print page
Add to My Scrapbook