Our ambitions
We've come a long way but we have a lot still to do. With the support of our members, supporters and community, we are aiming for big changes by 2020.
Our ambitious 2020 targets
Providing valuable information and support
We will maintain our position as the authoritative source of support and advice for people with coeliac disease in the UK and deliver valued services.
Improving health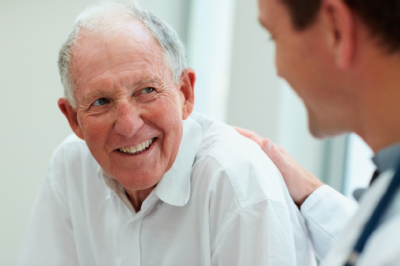 We want to see an accelerated rate of diagnosis and uniformly high quality care and management of coeliac disease and DH.
We will work with healthcare professionals to see two thirds of people with coeliac disease and DH diagnosed and to halve the average length of time taken for patients to be diagnosed.
We will also work to see the percentage of those individuals first misdiagnosed with Irritable Bowel Syndrome reduced by 50%.
We will establish recognised standards of care by working with national standards bodies.
We will seek to ensure healthcare providers are achieving a minimum 90% of the recognised management standards by advising commissioners on appropriate services including prescriptions.
To support our work influencing healthcare professionals we will extend our networks particularly into primary care as an authoritative source of information on the condition – providing online information and education.
We will support the increasing emphasis on self care working with healthcare professionals and patients to make sure none are left behind.
Better food, found more easily
We will improve access to a wider range of good quality products for people with coeliac disease and DH.
We will work with retailers to see that specialist gluten free products are made available in every leading supermarket regardless of size or location.
We will work with manufacturers to ensure nutritional standards in gluten free foods are at least as good as those in their gluten containing equivalents.
We will increase the number of manufacturers carrying the Crossed Grain symbol across Europe and increase the number of mainstream products in the UK identifiable as gluten free.
We will work with the industry to introduce the 'no gluten containing ingredients' statement in a consistent and helpful way.
Good food on the menu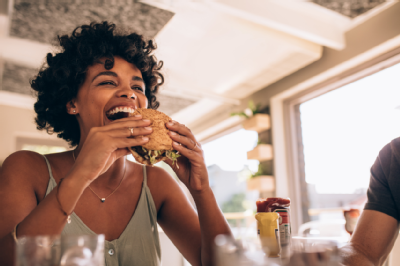 We want more gluten free choice on more menus so we can eat out with confidence and pleasure.
We will target the UK's top high street restaurant chains to persuade them to routinely include gluten free choices for consumers with coeliac disease.
We will develop appropriate support and training material, based on research, to help caterers provide menu options within the law on labelling and support a range of catering training courses for the industry.
We will achieve uniform provision of gluten free catering in institutions such as hospitals, care homes and prisons where there is no choice in what to eat.
We will help the food service sector promote their offer to consumers with coeliac disease by agreeing with the industry a standard notation for their menus and lobby for its routine use.
We will promote the cause of catering for people with coeliac disease and encourage good practice using established catering competitions with top venue guides routinely commenting on availability of gluten free options.
Research which supports our aims
We want to see funds for research related to coeliac disease used more effectively and build a stronger evidence base supporting the work of Coeliac UK.
We will develop international research networks to extend our research portfolio using links with European and global research partners, for example CD medics, AOECS and Coeliac UK grant holders to secure partnerships.
We will take a leading role in advocating the creation of an international research fund which will fund research into greater understanding of the diverse nature of the disease and effective management solutions.
We will review allocation of research funding by the Charity to ensure that research supports the key evidence gaps in promoting better healthcare and food options whilst achieving value for money.
We will continue to commit at least 5% of the Charity's income to supporting research of all kinds.
Charity infrastructure to support delivery
We shall make sure the Charity's resources are in line with the strategic direction of the organisation and provide value for money.
We will invest in the unique expertise of the Charity with a view to growing our business development capacity alongside business opportunities which will be reinvested to support the Charity.
We will develop our capacity to make best use of digital technologies for service and business development opportunities.
We will ensure we maximise our knowledge internally by developing infrastructure and processes to manage knowledge in support of all staff.
The Charity will develop its volunteering programme, engaging a minimum of 5% of Members through a range of opportunities, achieving growth in Membership support, fundraising efforts and lobbying at every level.
We will deliver efficient and effective services and maximise our resources by developing staff using external benchmarks wherever we can.
We shall review our resources associated with devolved institutions reflecting the Charity's strategic need and value for money.