Your location: Home
Hear from our staff
Hear from our staff
Working for Coeliac UK provides busy and fulfilling career choices. We are a small and close knit team with a common goal. Hear from our staff on how they feel about working for Coeliac UK.
Membership and Services Team
Nicola Crawford-Taylor, Membership Helpline Dietitian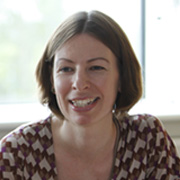 I have worked at Coeliac UK as a dietitian on the Helpline since June 2009. My role involves answering enquiries about diagnosis, the gluten-free diet and health related issues via telephone, email, letter and social media, as well as reviewing and drafting articles for our range of publications and website. It's great to be able to speak to Members on a daily basis and help them on their journey through diagnosis and beyond and because the enquiries are so varied, no two days are the same.
Coeliac UK is a great place to work. I have had many opportunities to develop my knowledge and attend various training courses during my time here. As we are a small team we work closely together, many of us are friends, and there is lots of scope for cross team working. It's great to be part of the Charity and know that the work we are doing is really helping to make a difference to those with coeliac disease and dermatitis herpetiformis.
Chief Executive's Team
Jean Christopher, Support Services Assistant

I joined Coeliac UK five years ago having recently moved to the area and I can honestly say that I love my job! I work as Support Services Assistant which gives me the opportunity to get involved in all aspects of the organisation - which I enjoy hugely - as well as specifically supporting the Chief Executive's Team.
The Charity is a small organisation and the staff here are extremely friendly; most are friends as well as work colleagues. Coeliac UK offers flexible working hours allowing me the freedom to look after my grandchildren on the days I'm not working and ensuring I can maintain a harmonious work life balance.
Chief Executive's Team
Myles Fitt,
Lead in Scotland

I joined Coeliac UK in early 2015. It's a charity very close to my heart as my daughter was diagnosed with coeliac disease in 2009 when she was just 17 months old, so I was delighted to be appointed as Lead in Scotland for a charity that makes such a difference to people with coeliac disease – something I have witnessed first as a Member of the charity and now as an employee. In Scotland, I am busy raising the profile of the condition (and of Coeliac UK) in the NHS, Government, Parliament, media and to the public so that people with the coeliac disease get the diagnosis they need, get the healthcare they deserve, and get equal access to a gluten-free diet which is varied, affordable and trusted no matter where they are eating. To achieve this I am being helped by our Members in Scotland supporting the Charity's work by sharing their time, energy and expertise - so it is a real team effort!
Print page
Add to My Scrapbook