Hear from our Trustees
Hear from our Chair
James Chappell has been a Trustee since 2015, Vice Chair of Coeliac UK since 2016 and now Chair. Here he shares his thoughts about the charity and joining the Board of Trustees.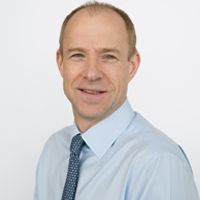 I was delighted to be appointed as a Board Member for Coeliac UK in 2015. All three of my children were diagnosed with coeliac disease when they were very young, so have had the experience of living with the disease and the challenges it presents since 2005. It has been great to be able to give something back to the charity that has helped provide so much support and information.
Considering my background in finance it has been good to initially be able to contribute to the charity using those skills on the Audit Committee whilst learning about all aspects of the charity's work. I have been incredibly impressed by the enthusiasm and hard work of all within the charity and this has enabled it to go from strength to strength.
Two things stand out for me in the time I have been on the Board and my family has been members of the charity. Firstly, the ongoing Awareness Campaign which has both increased the diagnosis of coeliac disease and the understanding of the disease amongst the wider public (no my children won't grow out of it!). Secondly, the improvement in eating out options through the accreditation scheme – the days of my children not being able to eat pizza at friends' parties has long gone!
However, it would be remiss not to mention all the other fantastic work that the charity does behind the scenes such as working with Government departments to ensure our voice is heard, funding research regarding all aspects of coeliac disease, speaking to CCGs regarding keeping prescriptions, and ensuring the press doesn't print ill-informed articles. Having been Vice Chair for the last few years, I was honoured to be asked to Chair Coeliac UK. I'm excited to be in this role and hope to meet many of you during my tenure.
Hear from our Vice Chair
Margaret Morgan, Vice Chair of Coeliac UK, has been a Trustee since 2016. Here she shares her thoughts about the charity and joining the
Board of Trustees

.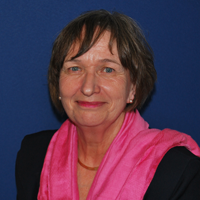 I joined Coeliac UK immediately after my diagnosis in 2014. My main motivation was to find out as much as I could about this strange, and up till then, unknown condition. What I found blew me away. I found an organisation which had more knowledge than the majority of clinical professionals; which had a huge supply of valuable lifestyle and practical information readily available (you only had to ask); and which offered a great outreach, in the form of local support groups. When, two years later, there was an opportunity to offer actual support myself by becoming a Trustee, it was a logical, easy and desirable step for me to take and one which I believed would enable me to give a little back as a "thank you" for what I had myself received, and still continue to receive.
During the time I have been associated with Coeliac UK we have moved forward apace. We have widened our considerable interest in research; we have expanded our campaigns to enable effective diagnosis of coeliac disease as an auto immune condition, and not an allergy, amongst heightened noise about diet and lifestyle; we have pushed consistently and successfully for wider access to gluten free and non gluten contaminated food in outlets ranging from restaurants to takeaways and supermarkets, and we, of course, continue to expand our support group network. My own local group in Somerset only came into being two years ago!
As Vice Chair I look forward to the challenge of supporting the Chair, the governing body, our staff and of course most vitally, ourselves as members, by working to shape the long term direction of Coeliac UK, and by helping put into place the appropriate processes and frameworks to enable it to be delivered to all our benefits. It is an exciting role which will enable me to gain an even wider view of the organisation as a whole and which I hope will mean that I will meet many more of you in person, with a view to exchanging ideas and aspirations for the charity.
I am committed to Coeliac UK and hope very much that my professional background in large corporations, where I specialised in communications, will be a positive contribution to the charity's good governance and continuing success.