Your location: Home
Support vital research today
Support vital research today
Coeliac UK is the largest single funder of research into coeliac disease in the UK.
Since 2008 we have given grants worth over £1.4 million to researchers to understand the genetic basis and immune processes involved in the disease as well as laying the foundations for a potential vaccine.
We also commission other research such as preventing cross contamination in commercial kitchens.
Our Members represent the largest single pool of patients with coeliac disease in the world which is why so many researchers want to work with us.
Why research is important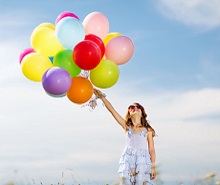 Research underpins the work of the Charity in so many different ways. Traditional medical research can offer different approaches to managing the disease and perhaps one day find a cure. But we also need research to base our expertise on in training and standards for producing gluten-free food and to inform our policy positions such as minimum standards for care.
Please help us make a difference by making a one off donation to research.
With your support we can continue to fund cutting edge research, with the hope of finding new treatments and ultimately a cure for those with coeliac disease and the generations to come.
Print page
Add to My Scrapbook