Your location: Home
Become a campaign partner
Become a campaign partner
Join the Gluten Freevolution!
We want your business or catering team to join the Gluten Freevolution.
You can do this by making a change that will help us to meet our campaign goals and you to meet the needs of your gluten free customers.
By becoming a partner you can highlight you support for the Gluten Freevolution to your customers, build your reputation, make use of our campaign materials, have your business listed on our campaign website and demonstrate your commitment to great gluten free food.
Make a gluten free change today.
We have a range of ways for businesses and catering teams to get involved with our campaign. All you need to do is to make a change that will improve access to gluten free food and the overall experience for those on a gluten free diet.
For restaurants, cafes, takeaways, pubs and street food traders:
1. Introduce two or more new gluten free menu items
2. Introduce a new category of gluten free menu, for example, a new kids menu
3. Go completely gluten free for Coeliac UK's Awareness Week 8-14 May 2017
4. Introduce a new gluten free menu, with 10 or more options
5. Train all your staff with the Coeliac UK online training module
6. Reformulate a menu labelled no gluten containing ingredients (NGCI) to gluten free
7. Introduce a gluten free beer onto your drinks menu
8. Take up GF Accreditation
Retailers and producers can become campaign partners by:
1. Launching a new gluten free prepackaged product
2. Removing all gluten containing ingredients from a prepackaged product
3. Relaunching a product newly labelled gluten free
4. Launching a new gluten free on the move product
5. Making a 12-month commitment to the Gluten free Guarantee campaign
Get in touch and tell us what you're doing
To become a campaign partner, please just download an application form, complete the section and return it by email to campaigns@coeliac.org.uk. Our application form includes details of what you will receive from Coeliac UK as a campaign partner.
Campaign partnerships application form
If you're already producing great gluten free food, and would still like to get involved there are ways that you can do this too:
Download campaign images for use on social media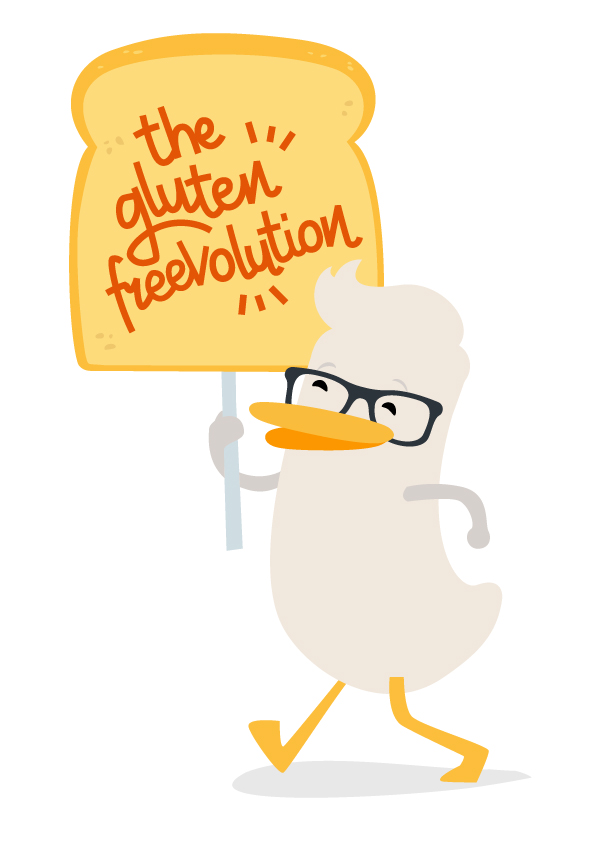 Print page
Add to My Scrapbook