Your location: Home
The gut microbiome composition and dynamics in coeliac disease
The gut microbiome composition and dynamics in coeliac disease

Biography
Professor Sanz has a PhD in Pharmacy and is currently Assistant Professor of different MSc degrees related to nutrition, functional foods and safety and coeliac disease at national and international universities. Her scientific fields of interest are the influence of the gut microbiota and its interactions with the diet and the genotype on metabolic and immune mediated disorders and the efficacy and mechanisms of the action of probiotics. She currently, coordinates a large European collaborative project focused on the role of the human microbiome in diet related disorders, MyNewGut www.mynewgut.eu.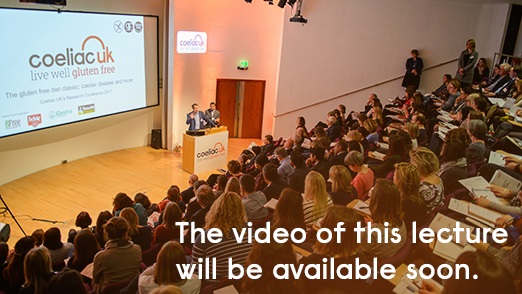 * This presentation contains unpublished data and will be made available once we receive permission to share it.
Abstract
The intestinal microbiota establishes mutualistic relationships with the human host influencing multiple physiological functions, like those mediated by the immune system. In fact, many complex immune mediated diseases have been linked to changes in the composition and function of the gut microbiota and its genome (microbiome), including coeliac disease (CD). Epidemiological studies indicate that common perinatal and early postnatal factors influence both CD risk and intestinal microbiota structure. Prospective studies in healthy infants at risk of developing CD reveal that the HLA-DQ genotype, in conjunction with other environmental factors, influences the microbiota composition and could contribute to the risk of developing the disease. Furthermore, CD patients have imbalances in the intestinal microbiota (dysbiosis), which are not fully normalized despite their adherence to a gluten free diet. Therefore, it is hypothesized that disease can promote dysbiosis that aggravate CD pathogenesis and dysbiosis, in turn, can initiate and sustain inflammation through the expansion of pro-inflammatory pathobionts and decline of anti-inflammatory mutualistic bacteria. Studies in experimental models are also contributing to understanding the role of intestinal bacteria and its interactions with a predisposed genotype in promoting CD. Advances in this area could aid in the development of microbiome informed intervention strategies that optimize the partnership between the gut microbiota and host immunity for improving CD management.
Print page
Add to My Scrapbook