Our Awareness Week Gluten Free Community Week
From 11-17 May 2020, we asked you to bake, make, share and shout in celebration of our gluten free community – all online!
During these challenging times, coming together as a community, even if virtually, is really important. Gluten Free Community Week, kindly sponsored by Nature's Path, was a whole week of interactive online and social media activities designed to help us stay connected and celebrate the things that make our gluten free community so great.
Each day we offered you the opportunity to enjoy something fun and different, with the running theme of togetherness and the chance to get together at the end of the week for one big virtual gluten free afternoon tea.
You got involved by:
asking family and friends to join in with our online events
sharing our social media posts with the hashtag #gfcommunityweek
signing up to our online events and promoting them with your followers
taking part in our online competitions
However you chose to take part in Gluten Free Community Week, you're played an important part in keeping our community connected and bringing us all together at a time when we need each other most. Thank you!
Check out what happened throughout the week.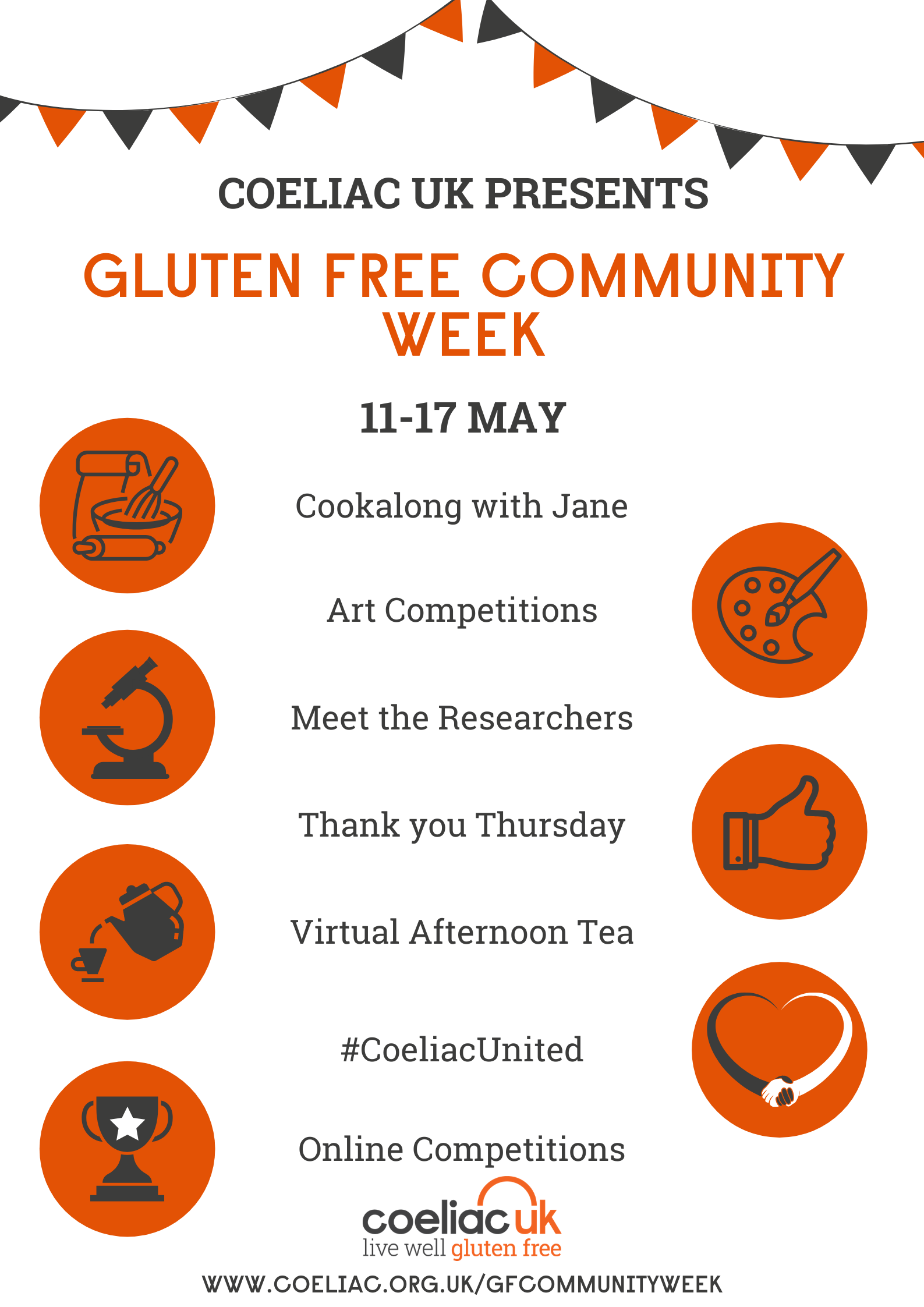 Make a donation
Please help support the future of Coeliac UK by making a donation.