Friday: Virtual gluten free afternoon tea
Loads of you took part in our virtual gluten free afternoon tea on Friday 15 May, to help bring your community together whilst raising vital funds for Coeliac UK.
Being able to talk to people who understand is what makes our community of Coeliac UK staff, volunteers and members so special.
We're here for everyone who needs to live gluten free, and those who are supporting others. But right now all of this fantastic support is under threat. With growing demand and falling resources, we need your help to keep our community going.
By hosting or taking part in a virtual gluten free afternoon tea for Coeliac UK, you made a difference, whilst creating a new opportunity to have fun and reconnect with friends and family in isolation. Scroll down for more information on how to donate.
Everyone who posted a virtual tea party photo or video to social media including the hashtags #gfteaparty and #gfcommunityweek was automatically entered into a competition to win a selection of tea time treats from the American Muffin Company, Supernature and Green Sisters.
Donations
If you took part in a tea party for Gluten Free Community Week, please help us by making a donation online or with the paper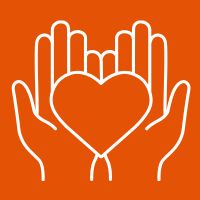 form at the bottom of this page. Your gift can help ensure that our community will be always be there for you and your loved ones, today and tomorrow.
Make a donation