Blog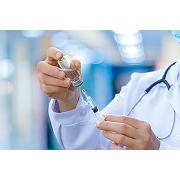 4 February 2019
In: Campaigns
You might already have heard about research underway in Australia to develop a potential vaccine for people with coe...
30 January 2018
In: Community
As we celebrate 50 years of Coeliac UK and gluten free support, we caught up with Chris Hook, Warburtons' Free From ...
21 August 2017
Baking great gluten free bread is probably one of the most rewarding things you can do in the kitchen, but we all kn...

23 June 2017
In: Events
Last week a team from Coeliac UK manned a stand at the BBC Good Food Show at the NEC in Birmingham. This is one of t...
9 May 2017
In: Community
As you're on the Coeliac UK website, you'll probably already know how much things have changed in the world of glute...
3 October 2016
In: Community
When you were first diagnosed with coeliac disease (or your loved one was), you probably thought that navigating the...

28 September 2016
In: Campaigns
50,000 people have now taken our online assessment for coeliac disease. That's a pretty big number, representing a v...

20 September 2016
In: Community
Coeliac UK is the largest and oldest coeliac society in the world but we are also members of the Association of Euro...

12 August 2016
In: Community
From Monday – Friday 9-5, we're here to help you.

22 June 2016
In: Events
Gluten-free food has come a long way since the days when the only bread available came in a tin, with a taste and te...

13 May 2016
In: Campaigns
Working at Coeliac UK gives us the chance to properly connect with our Members.

previous
Print page
Add to My Scrapbook