Blog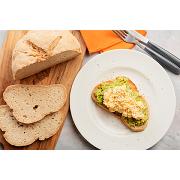 21 August 2017
In: Community
Baking great gluten free bread is probably one of the most rewarding things you can do in the kitchen, but we all kn...
3 October 2016
In: Community
When you were first diagnosed with coeliac disease (or your loved one was), you probably thought that navigating the...

28 September 2016
In: Campaigns
50,000 people have now taken our online assessment for coeliac disease. That's a pretty big number, representing a v...

20 September 2016
In: Community
Coeliac UK is the largest and oldest coeliac society in the world but we are also members of the Association of Euro...

12 August 2016
In: Community
From Monday – Friday 9-5, we're here to help you.

22 June 2016
In: Events
Gluten-free food has come a long way since the days when the only bread available came in a tin, with a taste and te...

13 May 2016
In: Campaigns
Working at Coeliac UK gives us the chance to properly connect with our Members.

1 April 2016
In: Campaigns
Gluten-free prescribing is coming under fire in England as budget cuts are being made within the NHS.

5 January 2016
In: Community
How do you refer to yourself and how should others refer to you and your condition?

17 November 2015
In: Campaigns
Our first ever TV advert, which is part of our Is it coeliac disease? campaign is helping us drive up diagnosis.

Print page
Add to My Scrapbook