Your location: Home
Gluten-free prescribing and new future ideas
Gluten-free prescribing and new future ideas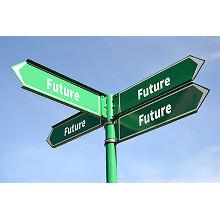 Gluten-free prescribing is coming under fire in England as budget cuts are being made within the NHS.
Gluten-free prescribing is coming under fire in England as budget cuts are being made within the NHS, but what if there are viable alternatives to maintain a level of support for people with coeliac disease which reduces the pressure on the NHS?
Let's remember that coeliac disease can only be treated by a strict gluten-free diet. For life.
It is true that a gluten-free diet can be achieved without gluten-free substitute foods such as breads and flours. It is true that more products are available in shops. It is true that the NHS pays more for a prescription loaf of bread than a consumer shopping at the local supermarket. And all of these arguments are used by those seeking to radically reduce, or remove altogether, access to gluten-free prescriptions.
But these truths are only part of the picture and to ignore other equally valid truths in managing the gluten-free diet is to create a distorted picture which risks patients' long term health.
For example, the simple substitution of breads and flours with rice and potatoes, suggested by some, risks malnutrition. Bread provides more than 10% of our intake of protein, B vitamins and iron and 20% of our dietary fibre and calcium. Rice, for example, would reduce the amount of iron provided by 90% and calcium by 82%.So trying to manage your diet without bread substitutes will not be simple if you want to maintain its nutritional value.
What's more we know from extensive research how difficult it is to stick to a gluten-free diet, but it's widely accepted that access to gluten-free substitutes does make it easier.
And, of course, we know the gluten-free staples are much more expensive for consumer than their gluten-containing equivalents and that they are not as available as you might think.
So from a patient perspective, it's these truths that matter when trying to stick to the diet and that is why Coeliac UK is campaigning for access to gluten-free food on prescription for people with coeliac disease as an essential NHS service and we want this support to be available for all who need it.
Without support, some of the most vulnerable patients may not be able to stick to their diet, leading to ill health and a greater burden on the NHS in the long run.
But despite our best efforts and a campaign to ensure that patient needs are being put ahead of budgets, we're seeing health inequalities grow throughout the UK with an increasing number of patients in England seeing cuts to this service and many are hearing arguments that pit one patient group against another.
As this trend is growing and we keep making your case (thank you to all Members who are joining us in this fight), we're excited to see some CCGS thinking outside the box trialling voucher schemes and piloting pharmacy-led supply of gluten-free foods, and other ways of looking at how to support people with coeliac disease, save NHS budgets and GPs' time.
Three big birds, one important stone.
Pharmacy led supply
GPs are busy people, increasingly under time constraints. And we understand that. Coeliac UK has developed a Pharmacy led Prescribing Scheme to provide an alternative model for gluten-free prescribing which means that patients can manage their gluten-free prescriptions through their pharmacist. This saves GP time and ensures the patients can readily access gluten-free food in their community without the need to see their GP to do so. We're promoting this as an alternative way to get staple items on prescription and ensure community support, and we've supported a model just like this that's been implemented throughout Scotland.
Voucher scheme pilot
Prescriptions support the core of a gluten-free diet and people with coeliac disease will always be expected to supplement the rest of their diet through buying foods just like anyone else. So while you're doing that food shop, what if you could have that NHS support right there, in the Free From aisle? Vale of York Clinical Commissioning Group (CCG) is currently trialling, piloting a voucher scheme to provide people support with the cost of their gluten-free diet. The pilot is running now, for six months, and retailers Marks and Spencer, Co-op, Morrisons and an independent health food shop (Tullivers) are taking part too.
Could this be the answer? We need to see how supply and demand is met as not everyone can get to a supermarket and sometimes availability is limited, but we're keen to work with the CCG on the evaluation of the scheme.
A different looking future?
Like everyone, Coeliac UK knows that the NHS is stretched and we know that things will have to change. But there is a need for a level of support for people with coeliac disease that means they can stick to their gluten-free diet and not be disadvantaged as a result of their medical condition. It is imperative that we do everything we can to support those with coeliac disease and safeguard them from serious health problems like osteoporosis, malnutrition; otherwise cuts in prescription access are short sighted and are only creating problems that society will have to pick up the bill for in the future.
We'll continue to fight for gluten-free prescribing as an essential support for people with coeliac disease while current alternatives are simply not good enough.
When availability and cost are no longer an issue it will be time to relinquish the safety net that gluten-free prescriptions provide. You Charity will keep demanding on your behalf those improvements – for example through our Gluten-free Guarantee campaign. But in the meantime there is inequality in access to prescriptions and we want you to know we are doing everything we can for you.
1 April 2016
In: Campaigns
Print page
Add to My Scrapbook