Gluten free Guarantee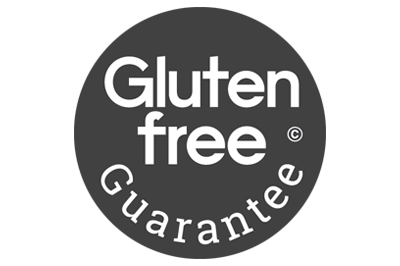 When it comes to food shopping, many people with coeliac disease find it difficult to find basic gluten free essentials and often have to visit more than one supermarket to finish the weekly shop. 74% of our Members report having to visit more than one store to pick up everything they want or need. This can be frustrating and time consuming.
People with coeliac disease need to maintain a strict gluten free diet for life. For them, and others who follow a gluten free diet, access to gluten free food can have a significant impact on their health and wellbeing. Our Gluten Free Guarantee (GfG) campaign is designed to improve the availability of staple gluten free products no matter where people live.
By signing up to our GfG campaign, supermarkets are agreeing to make available a basket of eight staple gluten free food products in all stores, ensuring availability and helping people with coeliac disease manage their gluten free diet with ease.
We are pleased to report that both Asda and Morrisons supermarkets have made the Gluten free Guarantee, a commitment to stock at least one product from our GfG basket of eight staple gluten free categories. Three leading supermarkets, Waitrose, Tesco and Marks & Spencer have also made significant progress in meeting the GfG.
Find your nearest GfG store
What is in the GfG basket?
Our Members, together with healthcare professionals, have told us about the key items they need to maintain a gluten free diet. From this, we created a core basket of gluten free foods, which we have asked supermarkets to guarantee you can find in all their stores. The basket of eight is:
fresh white bread
fresh brown bread
bread rolls
breakfast cereals
pasta
flour
crackers
cereal bars.
Why make a commitment to the GfG?
The benefits to a retailer's brand and reputation can be significant. Supporting customers with coeliac disease and specialist diets shows a care and concern for those in the community who are increasingly being deprived of basic goods due to cost cutting in the health sector. For retailers with corporate responsibility programmes, this campaign can benefit your customers, support improved public health and your bottom line.
As someone with coeliac disease, I am constantly being told that, as I can buy products from the shops I don't need a prescription. It's simply not true. I live in a rural area with only one small shop. No way can I just pop to the shop and buy every day basic goods.
If you are a retailer and would like further information about the Gluten free Guarantee campaign, including the product categories in the GfG basket and how it can benefit your business, please email campaigns@coeliac.org.uk.