Your location: Home
Awareness Week offers for you
Awareness Week offers for you
This Awareness Week we have some very exciting offers for you from our Commercial Partners.
Offers are available for tasty meals out and on your favourite gluten free products. Read on to see what's available to you.

Indigo restaurant at One Aldwych hotel
Coeliac UK 50th Anniversary menu at Indigo restaurant
Indigo restaurant at One Aldwych hotel in Covent Garden is proud to celebrate Coeliac UK's 50th anniversary with a limited edition menu during May.
This special three course menu, exclusive to Coeliac UK members, features Roast scallop, heritage carrots and sea purslane, Tenderloin of Suffolk pork, peas, morels and Jersey Royals and Rhubarb and custard with sablé biscuit, white chocolate and rhubarb ice cream.
To round off the occasion, all guests can raise a toast to Coeliac UK with a complimentary glass of Lallier Champagne.
Executive Chef Dominic Teague's modern British menu is entirely dairy and gluten free and reflects the seasons with the finest local produce.
The Coeliac UK 50th Anniversary menu is priced at £28 including VAT, optional service charge of 12.5% not included.
This special offer for Coeliac UK members can be booked directly with Indigo in advance – simply quote 'Coeliac UK 50th Anniversary'.
Telephone: 020 7300 0400 or email: FoodandBeverageReservations@onealdwych.com. Further details online: www.onealdwych.com/food-drink/indigo

Côte Brasserie
Côte Brasserie launches new Gluten Free Set Menu from £15.95
As the first French restaurant group to earn GF accreditation, Côte Brasserie are thrilled to announce the launch of their new Gluten Free Prestige Set Menu in line with the Coeliac UK Awareness Week. Available from May, this set menu provides exceptional value, offering two gluten free courses from £15.95, and three from £18.95, to enjoy Monday to Friday from lunch into the late evening at your local brasserie.
Featured on the new set menu is a choice of seasonal specials like Asparagus Vinaigrette and Grilled Salmon served with French ratatouille, alongside Côte classics such as French Onion Soup, served with gluten free croûte and melted Comté cheese and Chargrilled 'Breton' Chicken served with frites and Normandy butter. To finish their creamy Crème Carmel, made fresh daily in the kitchen, is always hard to resist!
Just as with all their gluten free dishes, small but vital details are in place across all of Côte's restaurants to prevent cross contamination, such as the frites being cooked in a separate fryer to gluten containing foods.
To view the menu details and booking at your local Cote Brasserie visit www.cote.co.uk

Scotts Fish and Chips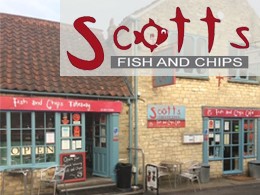 To celebrate their recent Coeliac UK GF accreditation renewal as well as Coeliac UK's 50th Anniversary, Scotts Fish and Chips are offering all members a fantastic 2 for 1 offer on all main restaurant dishes*.
Gluten free fish and chips available all day every day in both their restaurants, plus many other gluten free dishes available as well as gluten free bread and butter.
Simply buy one restaurant main meal from the menu and get the second one (lowest value) free.
Offer is valid at both Helmsley and Bilbrough restaurants and is valid until end of June, 2018. Coeliac UK members just need to quote: "Coeliac UK News" when ordering.
*T&Cs
Valid on restaurant main meals, excludes drinks and desserts.
Buy one main restaurant meal and get the second (lowest value) free. This offer is valid until 30.06.18.
Valid at both Scotts of Helmsley, 6 Bridge Street, Helmsley, YO62 5BG 01439 772465 and Scotts Fish and Chips, Bilbrough Top, Tadcaster Road, York, YO23 3PP.

Warburtons Gluten Free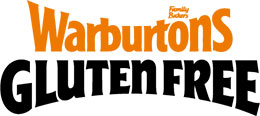 To celebrate Coeliac UK Awareness Week, Warburtons Gluten Free bakery products are on promotion in a number of major retailers– keep your eyes peeled for these offers:
| Retailer | Products | Promo |
| --- | --- | --- |
| Tesco | White and Multiseed 300g Loaves, White Wraps, High Protein Wraps with Super Seeds, White Thins and Crumpets | £1.50 each until 28 May |
| Asda | Artisan Tiger Bloomer and Artisan White Sourdough Cob | £2.90 each until 22 May |
| Waitrose | Full Warburtons Gluten Free range | 20% off from 16 May until 12 June |
| Sainsbury's | White Wraps and High Protein Wraps with Super Seeds | £2.50 each until 22 May |
| Morrisons | White, Brown and Multiseed 560g Farmhouse Loaves | £2.55 each until 24 June |
| Co-op | Artisan White Sourdough Cob and Crumpets (limited distribution) | 50p off from 16 May until 5 June |

Sainsbury's

Sainsbury's have a number of promotions available to highlight Awareness week and in many larger stores Sainsbury's currently have a dedicated aisle end filled with Deliciously Free From Favourites.
Promotions are running until 22 May on a variety of products including:
Sainsbury's Freefrom Brownies 140g – Now only £1.50: Save 50p
Sainsbury's Freefrom Flapjack 140g - Now Only £1.50: Save 50p
Quaker Oats Gluten Free Original Sachets 350g - Now Only £2: Save £1.20
Schar Crispbread 150g – Now Only £1: Save 50p
Eat Real Lentil Chips Sea Salt 113g – Now Only £1: Save 80p
Eat Real Quinoa Chips Sour Cream 80g – Now Only £1: Save 80p
Nairns Gluten Free Oatcakes 160g – Now Only £1.50: Save 25p
Print page
Add to My Scrapbook