Your location: Home
Celebrity supporters
Celebrity supporters
We're delighted to have the support of the following celebrities whose lives have been affected by coeliac disease to help us spread the message about the condition far and wide.
Caroline Quentin
In March 2015, actress and television personality Caroline Quentin was announced as Coeliac UK's Patron. Caroline, who was confirmed as having coeliac disease in May 2015, supported our 2015 Awareness Week and diagnosis campaign which aims to improve diagnosis rates across the UK.
Caroline has appeared in numerous national newspapers and magazines talking about her diagnosis journey and we are thrilled to have her on board supporting the Charity.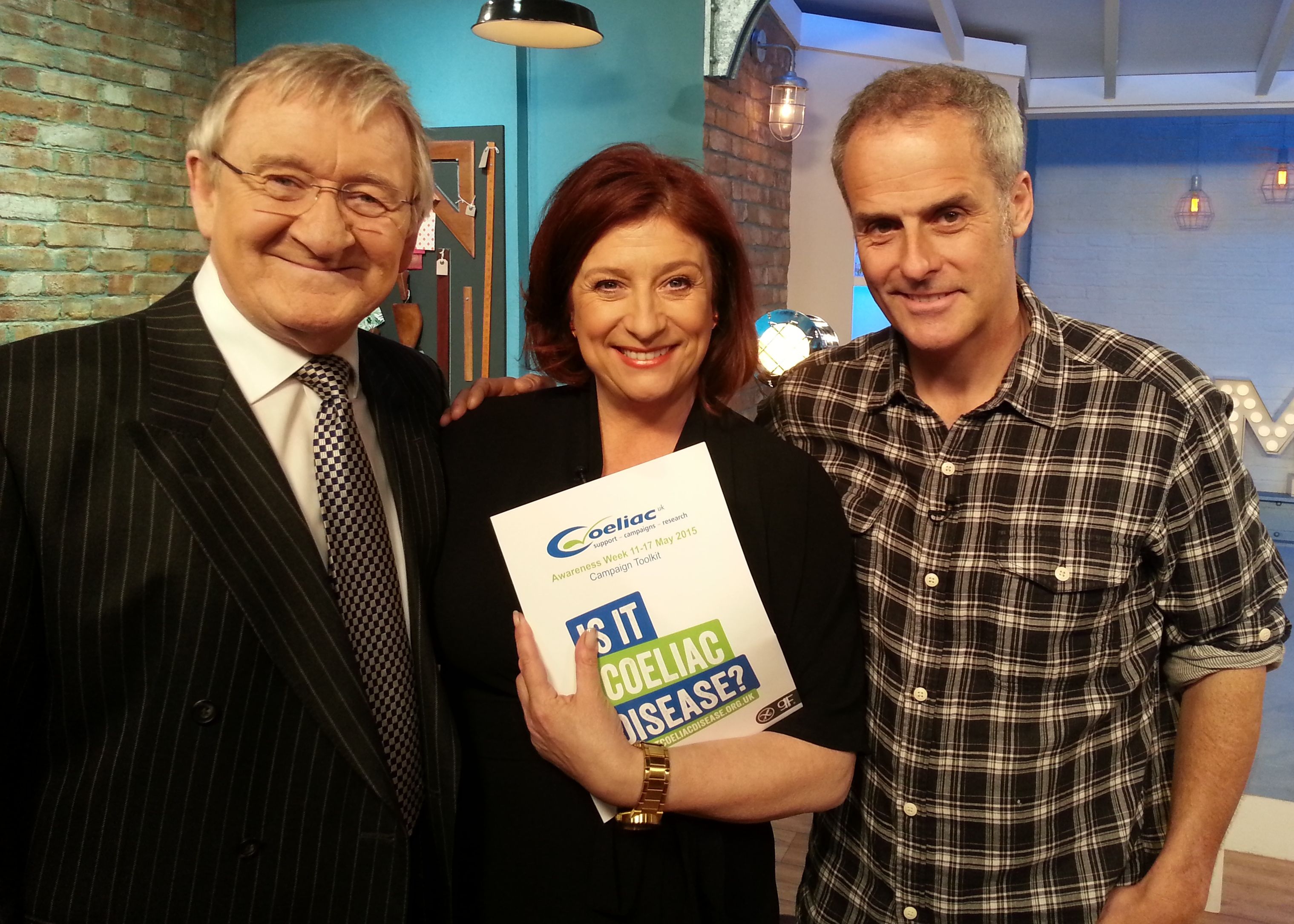 Coeliac UK's campaign to reach the half a million people still undiagnosed with coeliac disease really resonates with me because I struggled for years with constant stomach pains, vomiting and total exhaustion. I'm delighted to become the Charity's Patron and to help those, like myself, who have been in the dark too long about the cause of their pain and discomfort.
Chris Steele MBE
Dr Chris Steele is our Health Ambassador and in 2010 he visited Number 10 Downing Street to hand in a petition, which was signed by 8,783 people, to urge the Government to work harder to find the half a million people in the UK with undiagnosed coeliac disease.
Craig MacLean MBE
Olympic and Paralympic medalist Craig MacLean is one of a handful of people in the world who have won both Olympic and Paralympic medals. Craig had endured 12 years of debilitating cramps, extreme exhaustion and very low iron levels before being diagnosed with coeliac disease in 2009.
I am keen to raise awareness of the condition so that more people will ask their GPs to test them.
We were delighted to gain Craig's support in 2014 and it's great that the gluten-free diet has had a positive effect on Craig's performance in his sport and overall health.
Phil Vickery
Phil Vickery is Coeliac UK's Food Ambassador and has worked with the Charity for a number of years including judging our Gluten-free Chef of the Year competition.
Phil has helped to increase awareness of coeliac disease and knowledge of gluten-free food and cooking through his television appearances and successful gluten-free cookbooks.
I'm passionate about improving knowledge in the food industry and the necessity for more gluten-free cooking as more and more people are diagnosed.
Print page
Add to My Scrapbook