Your location: Home
Coeliac UK - Coeliac UK's All Wales Gluten Free Food Show
Coeliac UK - Coeliac UK's All Wales Gluten Free Food Show
Details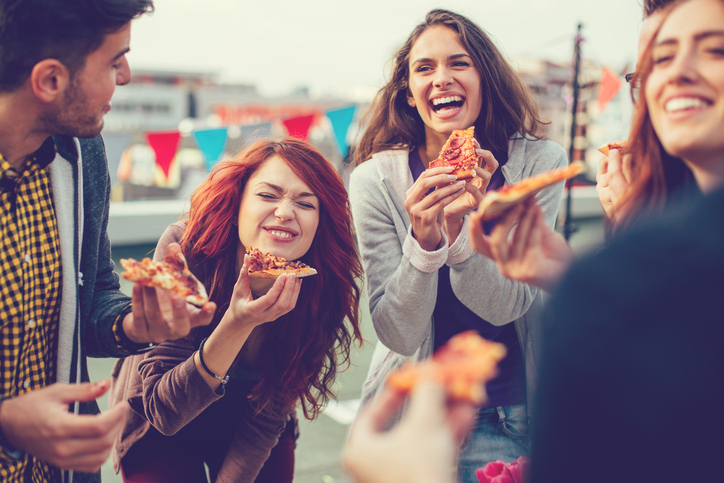 Cardiff plays host to the inaugural All Wales Gluten Free Food Show on Saturday 28 October at the Radisson Blu, Cardiff.

This is the first such event to take place in the country and will showcase a variety of gluten free products from 20 companies as well offering a range of exciting activities including expert talks, beer tastings and cookery demonstrations. Entrance is free and all ages are welcome.
So why not join Coeliac UK in the heart of the Welsh capital for a celebration of all things gluten free?!
Exhibitors confirmed so far include:


| | | | |
| --- | --- | --- | --- |
| BFree | Glebe Farm Foods | Nature's Path | Voakes |
| Cardiff & Vale CHC | The Gluten Free Baking Company | Panasonic | Wadworth |
| Crepe Escape | Green Sisters | Prima Foods | Warburtons |
| Dr Schar | Juvela | The Shropshire Spice Company | Welsh Hills Bakery |
| Genius | Monty's Brewery | Tesco | TBC |

__________________________________________________________________________________________________________________
Sioe Fwydydd Heb Glwten Cymru Gyfan Coeliac UK - dydd Sadwrn 28 Hydref, Caerdydd
Bydd Caerdydd yn croesawu Sioe Fwydydd Heb Glwten Cymru Gyfan am y tro cyntaf ar ddydd Sadwrn 28 Hydref yn y Radisson Blu, Caerdydd.
Dyma'r digwyddiad cyntaf o'i fath i'w gynnal yn y wlad a bydd yn arddangos detholiad o gynnyrch heb glwten gan 20 o gwmnïau, yn ogystal â chynnig amrywiaeth o weithgareddau cyffrous megis sgyrsiau gan arbenigwyr, blasu cwrw ac arddangosiadau coginio. Mae mynediad yn rhad ac am ddim ac mae croeso i bob oedran.
Gallwch ymateb a chofrestru yma (saesneg)
Felly beth am ymuno â Coeliac UK yng nghalon prifddinas Cymru am ddathliad o gynnyrch heb glwten?!
Rydym yn gweithio ar y digwyddiad ar hyn o bryd a byddwn yn rhoi gwybod i chi unwaith y bydd gennym ragor o wybodaeth.
Arddangoswyr:
| | | | |
| --- | --- | --- | --- |
| BFree | Glebe Farm Foods | Nature's Path | Voakes |
| Cardiff & Vale CHC | The Gluten Free Baking Company | Panasonic | Wadworth |
| Crepe Escape | Green Sisters | Prima Foods | Warburtons |
| Dr Schar | Juvela | The Shropshire Spice Company | Welsh Hills Bakery |
| Genius | Monty's Brewery | Tesco | TBC |
Add to My Scrapbook