DIFC London to Brighton Cycle
If you would like to be a part of Team Coeliac UK in the London to Brighton cycle, please sign up today.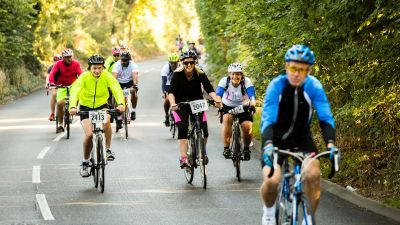 Key information
Date: Sunday 10 September
Location: London - Brighton
Event type: Cycling
Distance: 55 miles
Challenge level: Moderate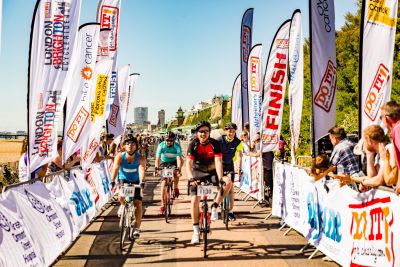 Join over 4,000 cyclists and embark on this flagship challenge taking you from London's Clapham Common, through Surrey's beautiful country lanes and stunning Sussex scenery, facing the steep ascent of Ditchling Beacon before being rewarding with breathtaking views of the South Downs.
From here, you will be soaring downhill for those last few miles towards the Brighton seafront.
Your epic challenge will come to an end as you race through the flag-lined finish to the cheers of spectators and the chance to put your bikes aside and enjoy some well-deserved celebrations in the London to Brighton event village by the sea.
No previous experience is required, however preparation for this event is highly recommended, and with a bit of training completing this event should easily be within most capabilities.
All our cyclists will receive:
Coeliac UK cycling vest to wear during the event
Coeliac UK Fundraising Pack
Fundraising support, advice and materials
For more information about this event, or to request a fundraising pack, please contact fundraising@coeliac.org.uk or call our Fundraising Team on 01494 796136.