Prudential RideLondon-Essex 100
If you would like to join us for the 2021 RideLondon - Essex 100, please contact our Fundraising team.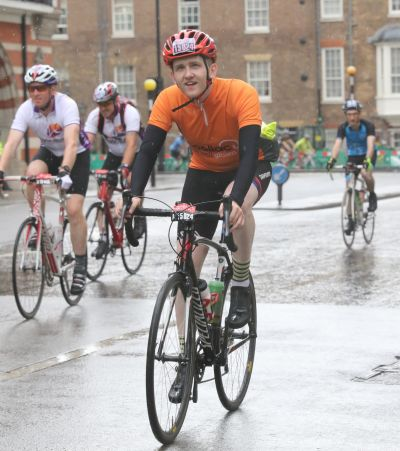 Key information
Date: 29 May
Location: London and Essex
Event type: Cycling
Distance: 100 miles
Challenge level: Challenging
Hosted on closed roads in London and Essex, the Prudential RideLondon-Essex 100 provides you with the unique opportunity to cycle through a congestion free capital. The event will start on Victoria Embankment and finish to rapturous applause at Tower Bridge, with 65 miles through some of Essex's most beautiful countryside and villages in between.
I couldn't recommend the RideLondon-Essex 100 more! It's one of the best sporting events of the year, only matched by the London Marathon. A brilliant route that takes you through the closed roads in the capital, with crowds of people cheering you on. I'd also recommend riding for a great charity like Coeliac UK, as this gives you a great sense of achievement and helps raise much needed funds for a worthy cause.
All our cyclists will receive:
a Coeliac UK cycling vest to wear during the event
fundraising support, advice and materials
training advice.
If you have your own place in this event or for more information about any of our events, please contact fundraising@coeliac.org.uk or call our Fundraising team on 01494 796724.