Virgin Money London Marathon
To find out more about our physical and virtual charity places in the 2021 Virgin Money London Marathon, please contact our Fundraising team.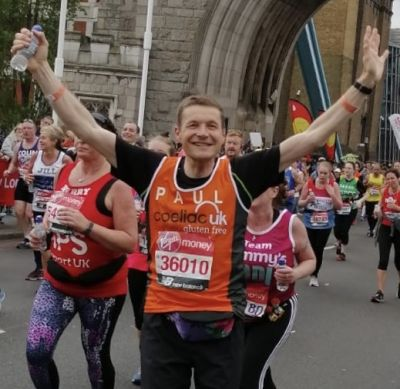 Key Information
Date: Sunday 3 October (Physical and Virtual)
Location: London
Event type: Running
Distance: 26.2 miles
Challenge level: Challenging
Registration fee: £50 (Physical), £25 (Virtual)
Minimum fundraising pledge: £1,950 (Physical), £250 (Virtual)
Take on this iconic event for Coeliac UK and whether you are a seasoned runner or fair weather beginner, we'll be with you every step of the way!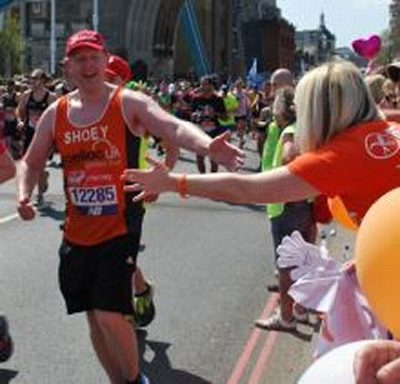 All of our runners will receive:
a Coeliac UK running vest or t shirt
a Coeliac UK fundraising pack
training advice.
For information on taking part in this event, or to request a fundraising pack, please contact fundraising@coeliac.org.uk, or call the Fundraising team on 01494 796724.
To join our cheering squad please contact our Fundraising team on 01494 796724 or email fundraising@coeliac.org.uk