Virgin Money London Marathon
If you would like to join us for the 2020 Virgin Money London Marathon, please contact our Fundraising team.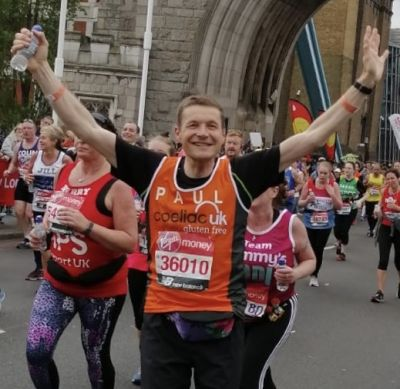 Key Information
Date: Sunday 26 April 2020
Location: London
Event type: Running
Distance: 26.2 miles
Challenge level: Challenging
Registration fee: £50
Minimum fundraising pledge: £1,950
Take on this iconic event for Coeliac UK and whether you are a seasoned runner or fair weather beginner, we'll be with you every step of the way!
Applications for Coeliac UK places in the 2020 London Marathon are now open. Please email fundraising@coeliac.org.uk for more information.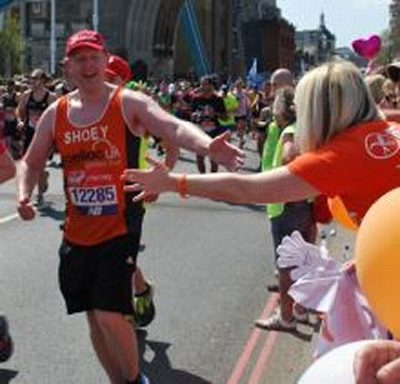 All of our runners will receive:
a Coeliac UK running vest or t shirt
a Coeliac UK fundraising pack
training advice
For information on taking part in this event, or to request a fundraising pack, please contact fundraising@coeliac.org.uk, or call the Fundraising team on 01494 796724.
To join our cheering squad please contact our Fundraising team on 01494 796724 or email fundraising@coeliac.org.uk