Your location: Home
Walking events
Walking events
From simple strolls in the UK to challenging long distance treks overseas -
conquer a route that s
uits you!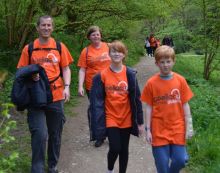 Whether you take part as an individual, with a group of friends, family or work colleagues, these events are sure to offer you a sense of achievement as well as helping you to get fit and raise funds for a great cause.
Overseas treks
Please visit our dedicated page on the 'Do it for Charity' website to see available overseas treks.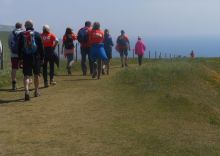 By taking on one of these events you will be helping us continue to work tirelessly to raise funds for research into coeliac disease, support people and their families with the condition, and campaign to raise awareness.
All of our walkers will receive:
a Coeliac UK t shirt
a Coeliac UK fundraising pack
training advice.
If you have your own place in any walking event and would like to fundraise for Coeliac UK through it, we'd love to hear from you. Our Fundraising team can provide you with a Coeliac UK t shirt, fundraising materials, advice and support. Please get in touch with our team.
For information on taking part in this event, or to request a fundraising pack, please contact fundraising@coeliac.org.uk, or call the Fundraising team on 01494 796724.
Sherwood Forest, Nottinghamshire – Saturday 25th October 2014
Epping Forest, London – Saturday 1st November 2014
Forest of Dean, Gloucestershire – Saturday 1st November 2014 - See more at: http://www.fright-hike.com/#sthash.fuXSZV4C.dpuf
Print page
Add to My Scrapbook