Your location: Home
City Quest Challenge
City Quest Challenge
We request the presence of you and your noble Knights to fulfil the Quest!
Armed with a map, the Quest will take you on an exploration of a historical City, where you must seek out the answers to complete your challenge.
Upon your return all brave Knights will be richly rewarded and can avail themselves of light refreshments before continuing the journey home.
London, Saturday 10 November
Distance: 6 miles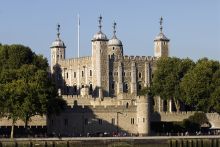 Time: Registration anytime between 9.30am-12pm to allow for additional exploration of this great city. Return by 4pm. Event finishes by 5pm
£20 per team (up to six people)
This is a self guided, family friendly walking event.
Will you join us on this epic quest?
For more information and to register your team of adventurers, please contact Niki at nicola.kilminster@coeliac.org.uk
More City Quest Challenge links
Print page
Add to My Scrapbook