Parents' stories
Thank you to all the parents who shared their story to help #ShineALightOnCoeliac. Join in and share yours on social media too. Make sure you tag us on Facebook, Instagram and Twitter. And check out our Information for parents and carers for support and advice.
Jane Devonshire, MasterChef Champion 2016 and Coeliac UK Ambassador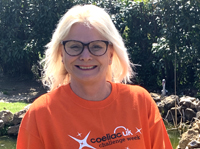 "When my son Ben was first diagnosed with coeliac disease, I was relieved. His symptoms had been so debilitating and affected the whole family. But adapting to a gluten free diet was a bit of a challenge at first. It was so important to me that Ben felt included and had the same food as everyone else. Luckily I have always been passionate about cooking and I learned fast – after some trial and error! I mean it when I say that becoming an Ambassador for Coeliac UK is the best thing to come out of winning MasterChef. The support the charity provides for parents and carers can be life changing."
Join Jane for her gluten free cupcake cook-along on Wednesday 12 May. She'll also be sharing her tip tips for gluten free catering so keep an eye out!
Carrol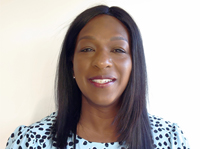 "I had mixed emotions when Ellie was diagnosed 17 years ago. Although I was delighted to find out what was wrong with her at last, starting a new journey of discovery with the gluten free diet was daunting. I didn't know about Coeliac UK until I spoke to a dietitian who told us about their Food and Drink Guide. I wish I had known about Coeliac UK at the time and called their Helpline, which is available to everyone - even if you are not a member. Having someone at the end of the phone to answer my questions would have been so helpful and reassuring."
Our Helpline is open Monday to Friday, 10am-4pm. Whatever you're struggling with, our friendly Helpline advisers and specialist dietitians are here for you so give us a call on 0333 332 2033.
Mel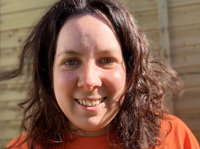 "It can be tough when your child has coeliac disease. You want them to be confident and happy on their gluten free diet, but at the same time you worry about keeping them safe and healthy. Especially at school, other people's homes and out and about at cafes or restaurants. We're so grateful to Coeliac UK for the incredible support and knowledge we have received. Using the website, apps and Helpline gave us the understanding and confidence we needed to help Felix thrive on his gluten free diet"
Check out our range of information and tools for children and young people and their parents.