Your location: Home
Coeliac UK Store Tours
Coeliac UK Store Tours
Coeliac UK Store Tours provide newly diagnosed people with information on how to read labels and how to make healthy gluten-free choices.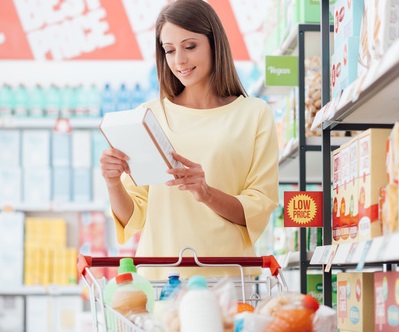 Helping patients to choose the right foods
In 2010 and 2011, dietitians in different parts of the country organised tours around local supermarkets, all the way from Jersey up to Scotland and Northern Ireland.
Store tours pilot project
The project in 2010 and 2011 went really well with almost everyone who took part saying that they would recommend Store Tours to other people with coeliac disease. Each participant received a pack of information on the day of the Store Tour and was guided around the store by a healthcare professional. Information included advice on food labelling, tips for healthy eating on the gluten-free diet and help with choosing the right foods.
Patients who took part in one of these tours found them very useful, particularly the information on reading labels and naturally gluten-free foods.
Interested in running a Store Tour in your area?
Are you a dietitian looking for a chance to help people with coeliac disease? We can provide you with all the resources you need to run a tour and link you up with one of our Local Groups.
Visit the Healthcare Professional Resources area to have a look at the Store Tour Guide which gives information about how to run a Store Tour and what it involves
Contact the group to say that you are interested in running a Store Tour and see if they think this is something their group Members will be interested in.
Local Group Organisers
Do you have a group of people you think would benefit from attending a Coeliac UK Store Tour? If you have links with a dietitian already, see if they are happy to run a tour for you. When you have recruited a dietitian to do the tour you can direct them to all the information they need in the Healthcare Professional Resources area.
Print page
Add to My Scrapbook