Your location: Home
Roasted Beetroot, Garlic and Walnut Puree with Shredded Prosciutto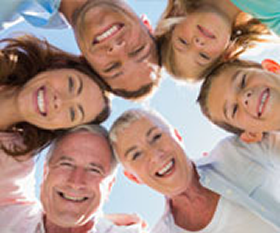 Roasted Beetroot, Garlic and Walnut Puree with Shredded Prosciutto
This sweet and earthy topping tastes great and packs a nutritional punch. Beetroot contains nitrate, which helps open blood vessels in the body with the resulting effect of helping to lower blood pressure, and similar benefits come from garlic's sulphur compound, allicin. Walnuts are one of the best sources of omega-3 essential fats, the most common essential fat that people lack in their diets - and this type of fat also benefits cardiovascular health and blood pressure. Team this topping with Nairn's Gluten Free Oatcakes or Wholegrain Crackers, which are full of slow release energy for a tasty lunch option.
Kcal:
Serves 1
30 mins cooking time
Ingredients
500g (17½oz) raw beetroot
2 cloves of garlic
50g (1½oz) walnuts
Splash of apple cider vinegar
Squeeze of lemon juice
Pinch of cumin
Pinch of salt
1 tbsp (15ml) olive oil/coconut oil
4 tbsp (60g) natural or Greek yogurt
Fresh dill
Pack of Prosciutto
Nairn's Gluten Free Oatcakes or Wholegrain Crackers
Method


Chop 500g (17½oz) of raw beetroot and roast together with two cloves or garlic for 30 minutes on a medium temperature


Once out of the oven, blend with all the remaining ingredients (apart from the prosciutto) and whizz until smooth


Spread onto gluten free oatcakes and sprinkle with freshly chopped dill


Add shredded prosciutto if desired.


Notes: *please check your Food and Drink Directory for suitable products.
Hints and tips: