Your location: Home
Calcium and Fibre
Calcium and Fibre
Calcium and Fibre are important nutrients for those who are following a gluten free, healthy and balanced diet. That is why we've developed these recipes to be focused on being good sources or high in fibre and calcium.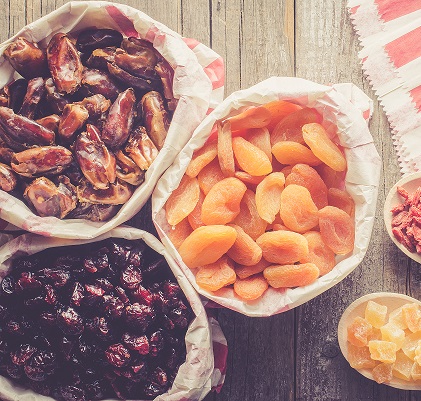 Why is calcium so important?
A diet rich in calcium is important for keeping bones strong and to reduce the risk of osteoporosis. This is associated with coeliac disease because of the reduced absorption of vitamins and minerals from food, including calcium due to a damaged gut. It is recommended that adults with coeliac disease have at least 1,000 milligrams (mg) of calcium each day, this is higher than an adult without coeliac disease.
Dairy foods are great to increase the calcium into the diet. Like cheese, milk and yoghurt. However calcium can be sourced from other foods such as dried fruit, nuts, beans and green vegetables for example kale.
Why is fibre so important?
A gluten free diet can be low in fibre and wholegrains due to the removal of the cereals wheat, rye and barley. Fibre helps to prevent constipation by moving food and waste through the gut. There is evidence to show that diets high in fibre are associated with a lower risk of heart disease and bowel cancer. Certain types of fibre can also reduce cholesterol levels.
To increase the amount of fibre in your diet include gluten free wholegrains such as amaranth, millet, quinoa. Go for brown or mutligrain versions of gluten free foods such as flour, bread and pasta. Pulse and dried fruit are also great additions to increase your fibre intake.
Download our calcium and fibre fact sheets for further information on these important nutrients!
Log into your account to access our fantastic recipes. Forgotten your password or not a member yet, join today!
Print page
Add to My Scrapbook