Your location: Home
Freee by Doves Farm
Freee by Doves Farm
FREEE by Doves Farm have shared three great recipes of theirs with us, so pick up your whisk, pop on that apron and get making!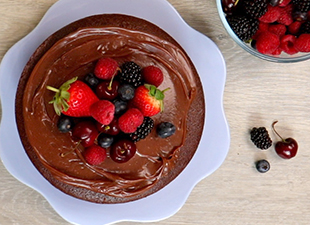 The first of their three recipes is extremely simple and a great one to get children involved with. With just three ingredients oil, water and FREEE by Doves Farm gluten free seeded bread mix the guess work is removed and the results are delicious!
March is the month for pancake making and with Shrove Tuesday marking the beginning of the month this recipe is a must-have and one to use for sweet and savoury tastebuds. With suggested ingredient swaps, you can make perfect pancakes which are not only gluten free but also free from dairy and/or eggs. Serve warm with lemon juice and sugar.
Bake your way into spring with this delicious chocolate cake with a fruity accompaniment. Create with ease by using naturally gluten free self-raising flour from FREEE by Doves Farm.
Print page
Add to My Scrapbook