Your location: Home
Panasonic Bread Maker
Panasonic Bread Maker
We have three fantastic Panasonic gluten free bread recipes for you to try at home! Making bread is made even easier with the Panasonic bread makers.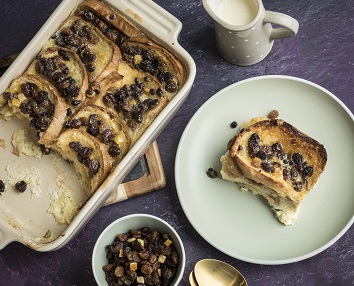 Try a banana bread recipe to satisfy those cake cravings and to use up any old bananas that are going past their best, perfect with a cup of tea! To make an flavourful gluten free loaf try the Gluten Free Bread with Sundried Tomato and Parmesan, enjoy with a bit of simple butter or make into an interesting sandwich. If you're looking for something for dessert, whip up the scrumptious Gluten Free Bread and Butter Pudding, studded with juicy mixed fruit. Serve with custard or ice cream to really make the most of this dish.
We love seeing your kitchen creations, so why not share them with us on social media.
Print page
Add to My Scrapbook