Your location: Home
News - Summer 2015
News - Summer 2015
Is it time for changing the guidelines of food introduction to children?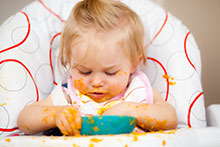 The current Dutch and European guidelines for introduction of food into the diet of young children advise the introduction of gluten between four to six months, preferably during a period of breastfeeding. The current UK guidelines advise on introducing foods in addition to milk as part of a progressively varied diet when infants are six months old.
On 17 April, the Department of Paediatric Gastroenterology of the Leiden University Medical Centre in the Netherlands had organised a symposium on new insights in baby feeding and disease prevention. International leaders in the field shared and discussed their evidence based results concerning this topic with an audience of pediatricians, dietitians, public health workers, youth health care doctors, immunologists and policy makers. The results from recent studies show that the timing of gluten introduction and duration of breastfeeding do not influence the risk of childhood coeliac disease. While this means that we were unable to achieve primary prevention of coeliac disease, it also means that it is safe to follow the current guidelines but that by doing so, the risk of coeliac disease is not influenced. The fact that the results do not support the current guidelines on gluten introduction underscores the importance of basing guidelines on prospective, randomized, double blind placebo controlled trials instead of on retrospective and observational studies.
Taking into account the results of the new studies, the European Society for Paediatric Gastroenterology, Hepatology and Nutrition (ESPGHAN) is developing new guidelines on gluten introduction and coeliac disease. Before changing national guidelines on gluten introduction, it is prudent to await the new ESPGHAN guideline.
HCP Network Survey
Earlier this year, we made several changes to our Healthcare Professional (HCP) offering. As part of our review of these changes, we would be really grateful if you could spare 10 minutes of your time to complete the online survey to give us your feedback on the HCP Network. This is your chance to voice your opinion and feedback from this survey will help us to develop our HCP offering.
Update on Departmental Resource Packs
Thank you to those of you who have already registered for a Department Resource Pack, the packs will be arriving to your department in the next few weeks. As the Department Resource Packs are a new offering for HCPs, we would like to hear your feedback and have included a survey within the packs. The survey can also be completed online and full details are provided in the packs.
If you would like to register for a Department Resource Pack you can do so using our online form.
Is it coeliac disease? Awareness Week 2015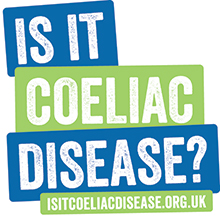 One in 100 people in the UK have coeliac disease, but only 24% of people with the condition are diagnosed. That means that around half a million people in the UK are living with undiagnosed coeliac disease.
Our two year diagnosis campaign was launched during Awareness week (11-17 May) and aims to reach the people currently living with undiagnosed coeliac disease. As a healthcare professional, you are ideally positioned to make a big impact on improving diagnosis rates for coeliac disease. Can you help support our campaign?

Coeliac UK has worked with the British Dietetic Association (BDA) and the Centre for Pharmacy Postgraduate Education (CPPE) in developing online modules for Healthcare Professionals who would like an update or would like to refresh their knowledge of coeliac disease. These modules, alongside further information and resources, are available on the campaign website.
Read more about our campaign activities.
Network Health Dietitians publishes article on coeliac disease awareness
Network Health Dietitians Magazine published an article from Ruth Passmore, Coeliac UK Health Policy Officer, in their May Issue which coincided with Awareness Week. The article highlights the common symptoms and diagnosis pathway for coeliac disease and includes top tips on how you could help raise awareness of coeliac disease and help diagnose the half million people living with the condition undiagnosed.
Access the full article on the NHD website in the NHD May Issue.
Genius product recall – an update
In early June, 25 gluten-free products under the Genius brand and various supermarket own brands were recalled due to gluten contamination. All the products were manufactured in a factory owned by Genius in Bathgate. We are currently conducting an investigation into the incident and we will update you on those investigations once they are complete. More information on the recall and products affected can be found here: https://www.coeliac.org.uk/about-us/news/coeliac-uk-statement-on-gluten-free-product-recalls/
Fundraise with Coeliac UK
"Oscar is six years old. He got ill last year and after quite a lot of testing he has been diagnosed as being gluten intolerant. We realised that this week was the Awareness Week so explained to him that the Charity was trying to raise money for people like him who can't have gluten. He was very keen to do something and decided to ride his bike two miles around our neighbourhood in North London." Rebecca, Oscar's Mum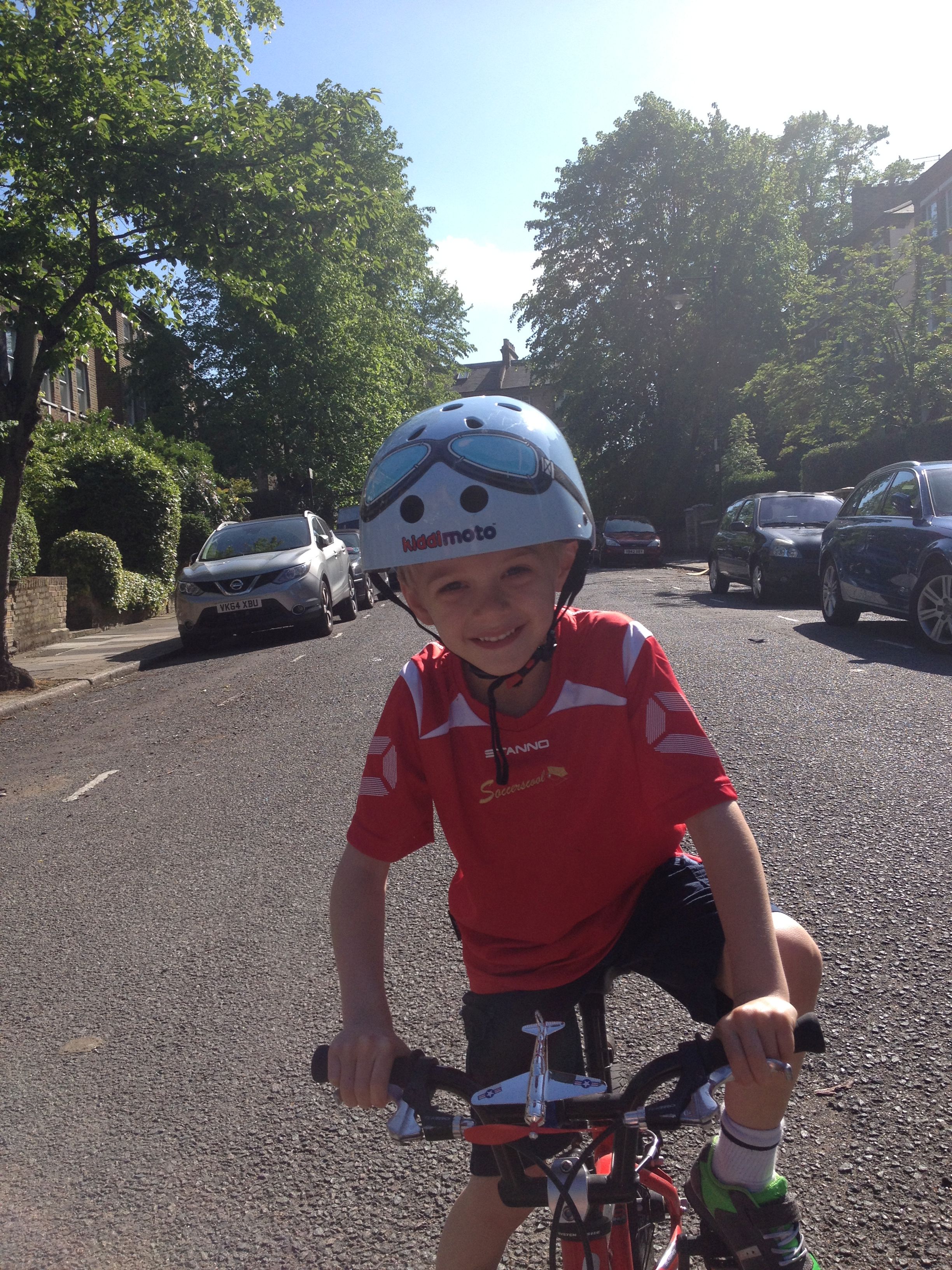 "Katie (nine years) had a terrible time last year before she was diagnosed. She was in a lot of pain and her school work suffered. However last week she came home with the school cup for the most house points and a certificate for great improvement in her English. We really appreciate all that you do at Coeliac UK to help families with children who have coeliac disease." Josie, Katie's Mum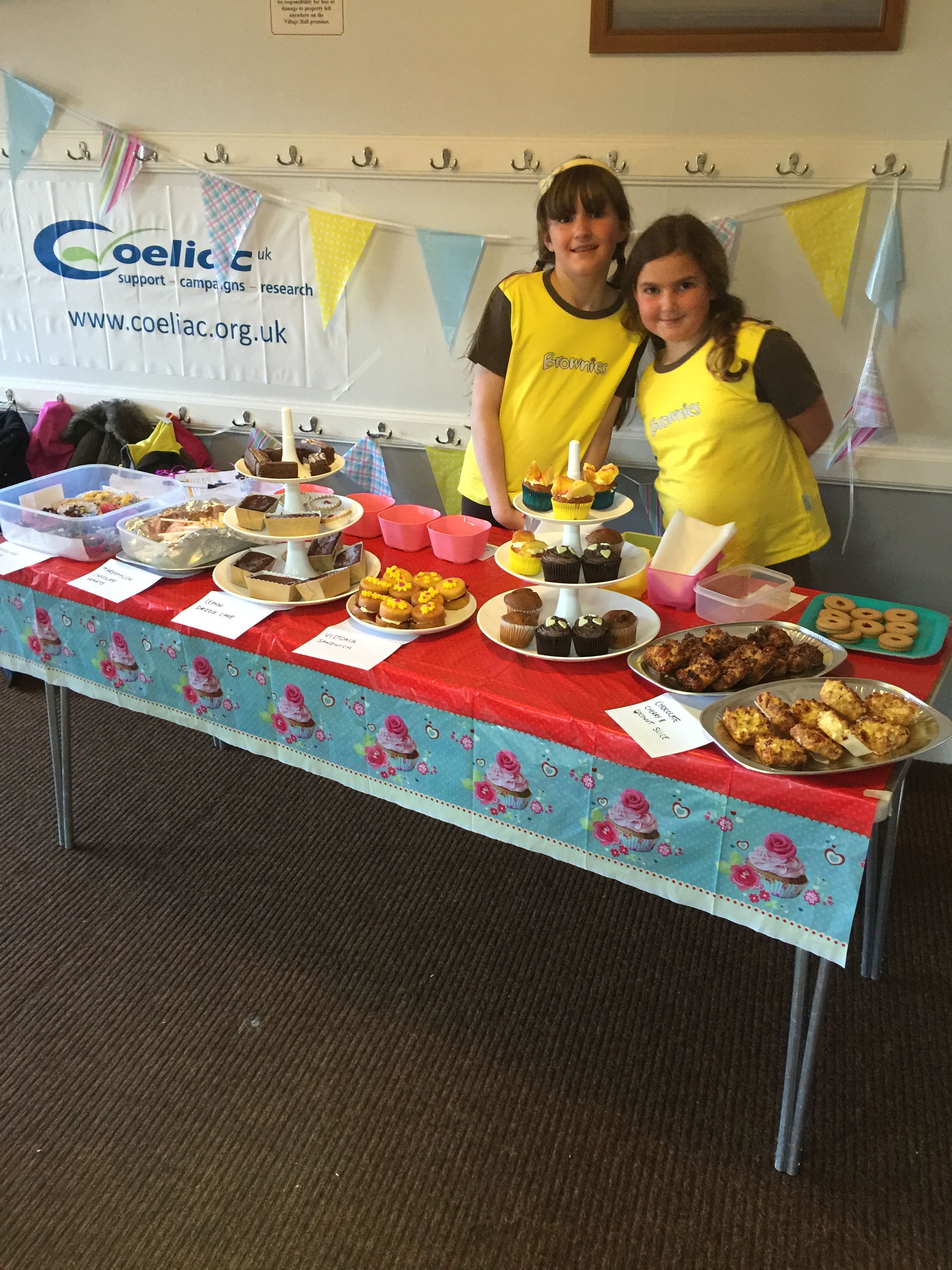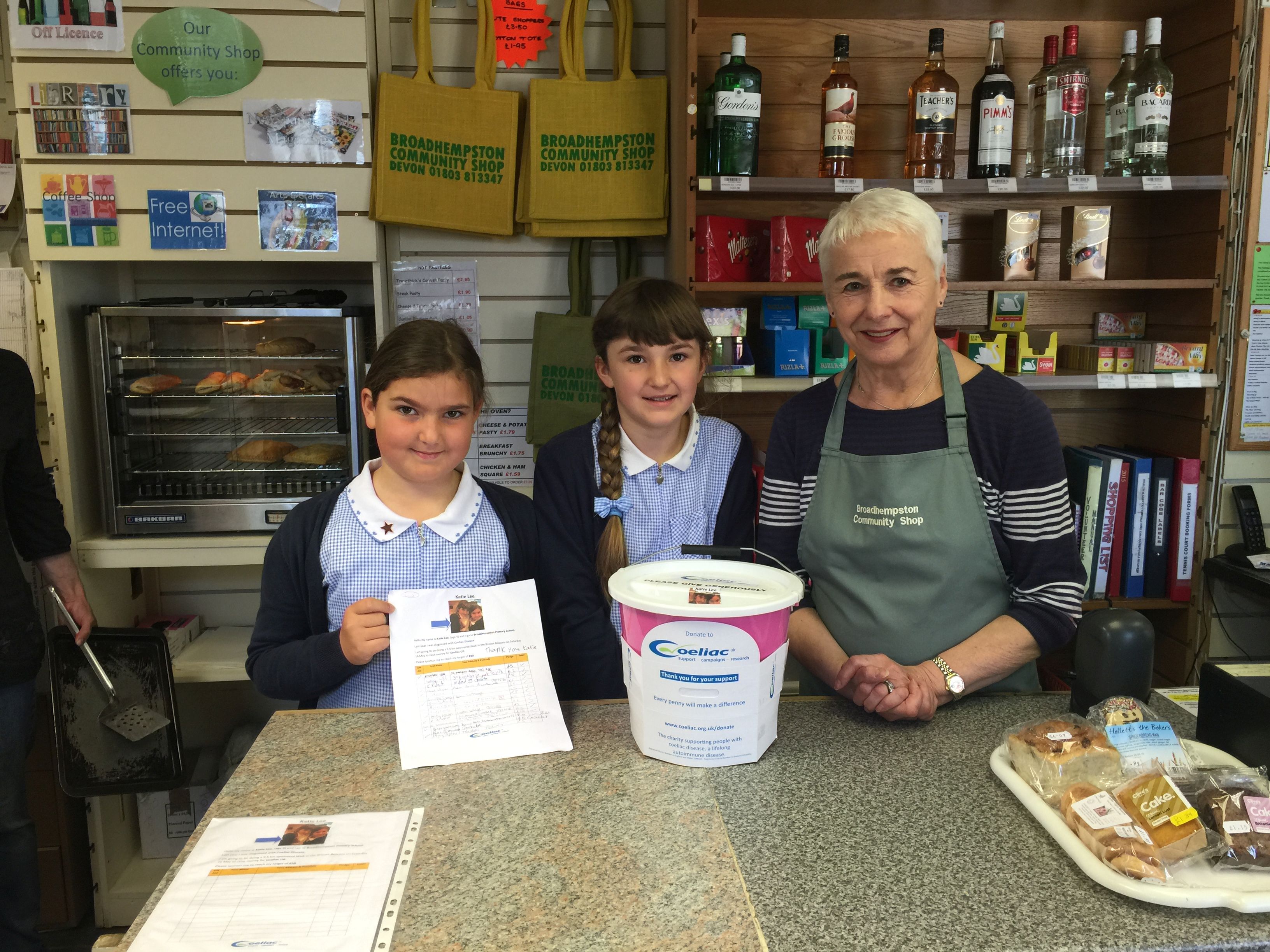 Throughout May, Katie and her little sister Lucy organised cake sales to raise sponsorship for an Awareness Week walk that they both took part in on Saturday 16 May.
Thank you to Oscar, Katie, Lucy, and everyone who took part in an event, organised their own, or simply made a donation before, during or after Awareness Week. The fundraising of our supporters allows us to do all that we do to help people with coeliac disease.
Could you organise a dinner for your friends, a collection at your local supermarket, a celebration or an in-memory fundraising events for Coeliac UK? The funds that these activities raise will help us to provide support, fund research and raise the profile of coeliac disease.
For more information about how you can get involved please contact Fundraising@coeliac.org.uk or call 01494 796 724
Coeliac UK catering training and accreditation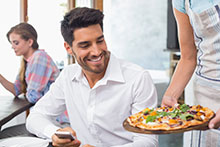 Coeliac UK's catering training and accreditation schemes continue to extend their reach – there are now nearly 3000 GF accredited venues in the UK with many of the country's major restaurant brands included – brands such as PizzaExpress, ASK Italian, La Tasca, Frankie & Benny's, Domino's, Pizza Hut, Ed's Easy Diner and more recently Prezzo and Carluccio's. For a full list of venues visit our website.
The University of Leeds is the most recent university to gain accreditation and we are targeting hospitals and schools to improve safe gluten-free choices for people. The hospital accreditations (such as The Freeman Hospital & Royal Victoria Infirmary) and hospitals where we have trained staff can be found on the health section.
Our online catering training courses cover the essentials of gluten-free catering and continue to be popular. The training takes around an hour and a half to complete and costs £35+VAT with discounts offered to 10 or more delegates. If you would like to complete the health sector module which is designed specifically for catering staff who work in hospitals who have patients that must follow a gluten-free diet simply visit www.coeliacuktraining.org.uk and click on Health Sector on the left hand side.
Our GF (Gluten-free) accreditation gives a high proportion of our Members more confidence when eating outside of home.
Please contact Zoe Bishop, 01494 796727 / cateringtraining@coeliac.org.uk if you require additional details or would like more information on our accreditation scheme.
Print page
Add to My Scrapbook