"I don't know what we would have done without Coeliac UK." Laura Fry 28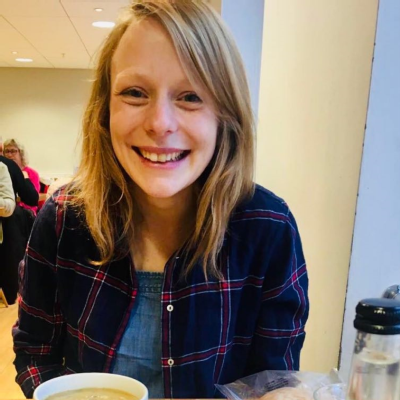 Laura was feeling anxious about switching to a gluten free diet, until she discovered Coeliac UK. She recalls her first gluten free Christmas.
"I was diagnosed when I was about 16 years old, just a few months before Christmas. I was really poorly, had lost lots of weight and became anaemic in the run up to diagnosis. Although I was relieved to finally find out what was wrong, my confidence had been knocked and it took me some time to start feeling better.
"Initially, I was very anxious and I don't know what we would have done without Coeliac UK – it really is somewhere you can trust and turn to for help and support. With the help of their fantastic Home of Gluten Free Recipes and their Christmas food list, we were able to find things I could have and decided to make all the food gluten free so I could enjoy everything and not feel left out.
"The Food and Drink Guide cheered me up no end, packed one after another with food I could eat, not foods I couldn't! Christmas time is so synonymous with eating and sharing food, and over the years I have grown in confidence and I make sure I explain to everyone about the risks of cross contamination. I encourage everyone to talk to your family and friends about it.
"There are so many great recipes out there and hopefully restaurants will also realise that just because you have to have a gluten free diet, it doesn't mean you can only eat fruit for dessert. At one Christmas dinner event, I was served fruit for starter and for dessert! #fruitisnotapudding (let alone a starter too!) - check out Coeliac UK's GF accredited venues for places offering more choice.
"If you're looking to enjoy a Christmas party, I'd advise you to get involved in the organising team for any work events - that way you can ensure that the venue chosen understands your dietary requirements and cross contamination. You really don't want just one crumb to ruin your Christmas!"