Coeliac disease and coronavirus (COVID-19)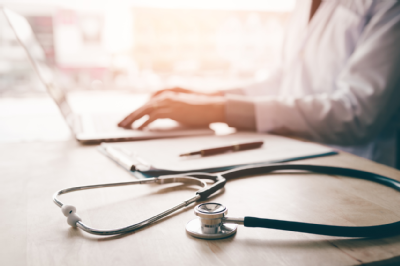 Coronavirus (COVID-19) is a new illness that can affect the lungs and airways.
As coronavirus is a new illness, there is no research specifically looking at the risk to people with coeliac disease. We are in contact with our Health Advisory Council (HAC), a group of key health experts working in coeliac disease, who continue to advise us as the situation develops.
A member of our HAC, Dr Peter Gillett is a Consultant Paediatric Gastroenterologist at the Royal Hospital for Sick Children, Edinburgh and has been providing support to the charity for over 10 years. We asked Dr Gillett for his view on some of the key questions we've been receiving on our Helpline and social media networks.
The latest government advice is that we should all stay at home and only go outside when it is essential. This advice applies to everyone, whether or not you have coeliac disease.
The government has also provided advice on shielding for people defined as extremely vulnerable from COVID-19. People with coeliac disease (including those who have problems with their spleen) who have no other health conditions do not fall into this category. If you fall into this category you should receive a letter by Sunday 29 March 2020. The Government website has more information on shielding.
What should I be doing as a patient with coeliac disease to protect me most from Coronavirus?
Follow the NHS website and Government website which is being updated on a regular basis and is the best place to go to for the latest information and guidance. Follow their advice to try and keep yourself safe.
Make sure you follow a strict gluten free diet, which is the treatment for coeliac disease.
Make preparations for staying at home, including cancelling plans and speaking to your employer. Read the government guidance on staying at home and be aware that this advice is regularly updated.
We will continue to be in contact with our Health Advisory Council, a group of key health experts working in coeliac disease, who continue to advise us as the situation develops.
Please don't feel alone. We are here to help and we have a vibrant social media community. We have a range of services to support you on your gluten free diet.
Availability of gluten free food
We continue to work closely with our gluten free food industry contacts to understand how coronavirus might affect the production and supply of gluten free food to make sure that the safety of people with coeliac disease is maintained.
You can find further detail on the work we have been doing in this area and find out how you can help support the gluten free community on our Coronavirus Hub.
What should you do if you think you might have coronavirus?
If you have symptoms including persistent cough or temperature, or there is a chance that you could have coronavirus, whether you have coeliac disease or not you should follow the latest advice from NHS Choices.